DIGITAL REGISTRATION FORMS
Enroll more families with FORMS for childcare form management.
Don't waste time on childcare enrollment paperwork—sending reminders, deciphering handwriting, chasing down missing information. With FORMS, industry-standard online enrollment packets, make daycare registration easy for families.
Register families online.
ChildcareCRM scoured hundreds of childcare enrollment packets to create an industry-standard packet—available digitally. Collect family info, emergency contact info, consent and agreements, medical info, and all necessary state childcare enrollment forms.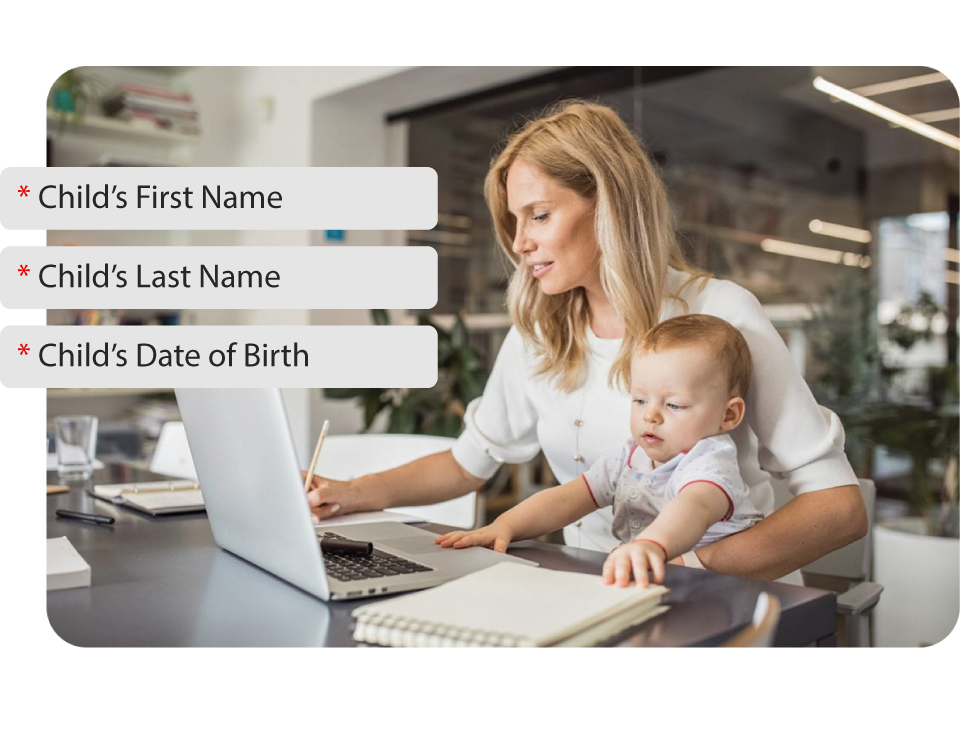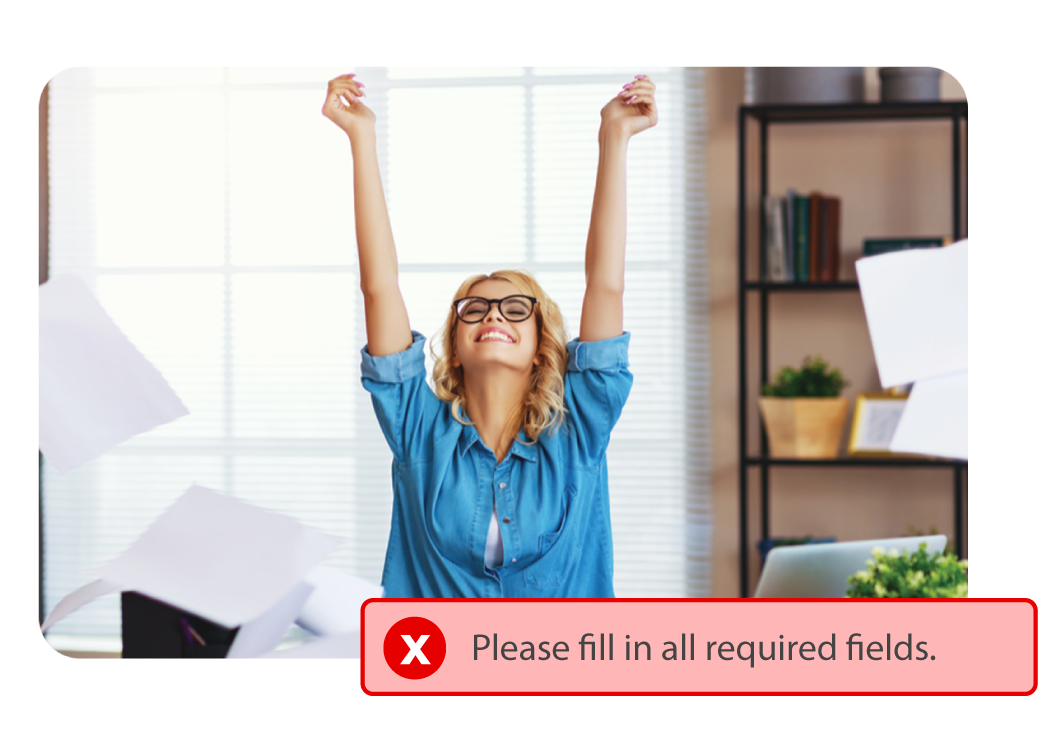 Ensure childcare forms are complete every time.
Enforce required fields to capture all necessary information. Childcare enrollment forms are pre-filled with contact information from ChildcareCRM to give parents a head start on completion.
Automate reminders.
Save time on childcare enrollment communications. Automatically send an email with your enrollment packet link along with text and email reminders.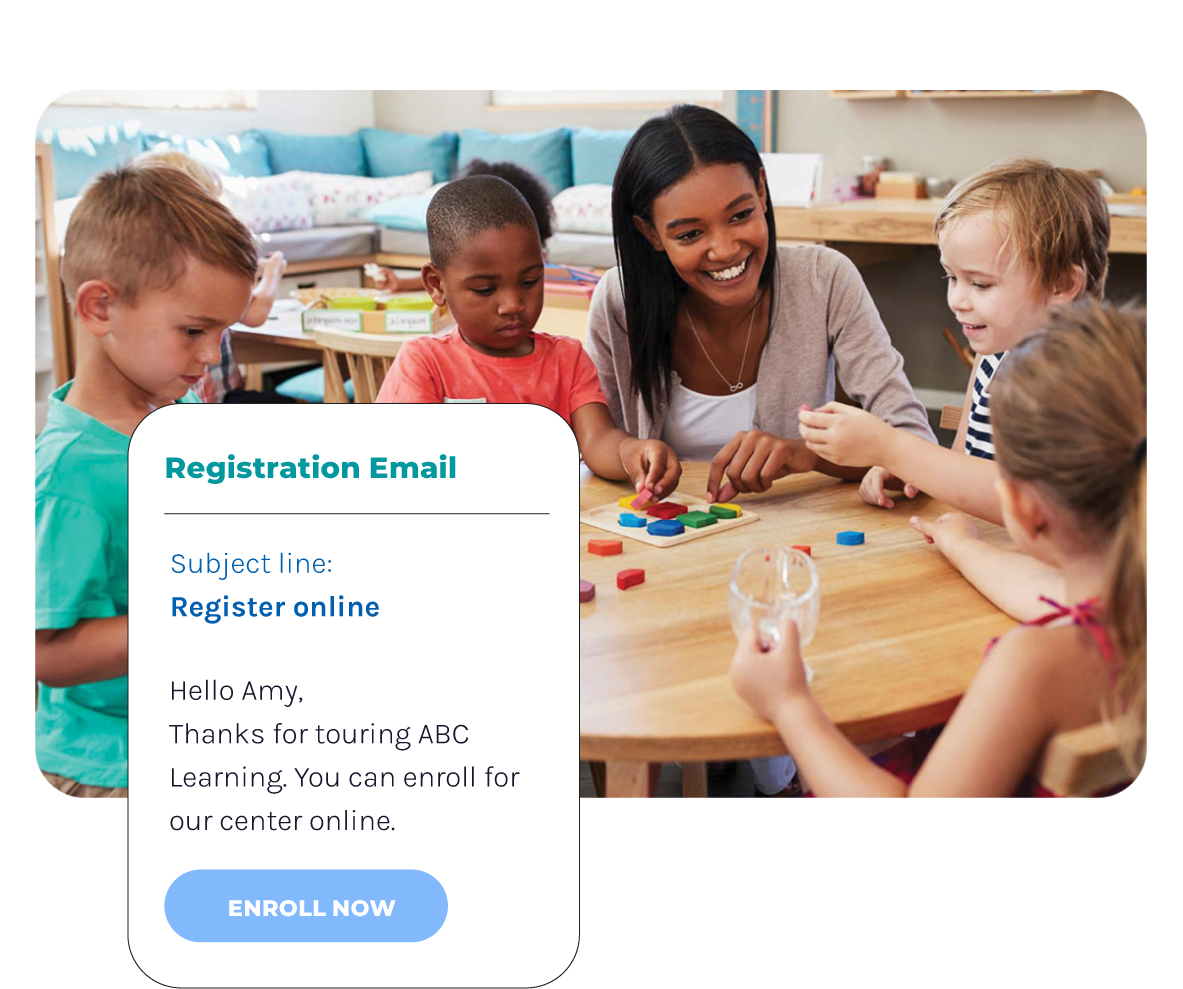 Stop chasing down families to collect paperwork.
It fills out all the information we need without having to chase anyone for anything. Once those forms are completed,
we can move on to enrollment...We don't have to chase down anyone for anything. The convenience and peace of mind
I take away from ChildcareCRM is just having everything in one place.
- Dexter Stowe, Bright Start Program Coordinator
The Benefits of Using Digital Registration Forms
Make it convenient for families.
Give families anytime, anywhere access to your daycare enrollment packet. Parents can easily e-sign the packet—no faxing or dropping off required.
Save time with automated email and text reminders.
Automatically send reminders to make sure the packet is complete and send email or text follow ups after enrollment is complete to take families through next steps.
Simplify the registration process.
Tailor the enrollment packet for your needs by removing sections, questions, state forms, e-signature requirements, or payment requirements.
Offer forms to parents in their preferred language.
Forms are available in 6 languages: English, Spanish, French, German, Japanese, or Chinese. All forms are compliant with state laws that require forms to be saved in English.