EMAIL MARKETING
Create professional email marketing campaigns with ease.
Centrally build and manage email marketing campaigns for all your locations. Ensure every lead is nurtured until they enroll with automated emails at each stage of the enrollment journey.
Build personalized campaigns at scale.
Ensure high conversion rates using variable tags that personalize each email with the parent's name, location of interest, director's name, and more.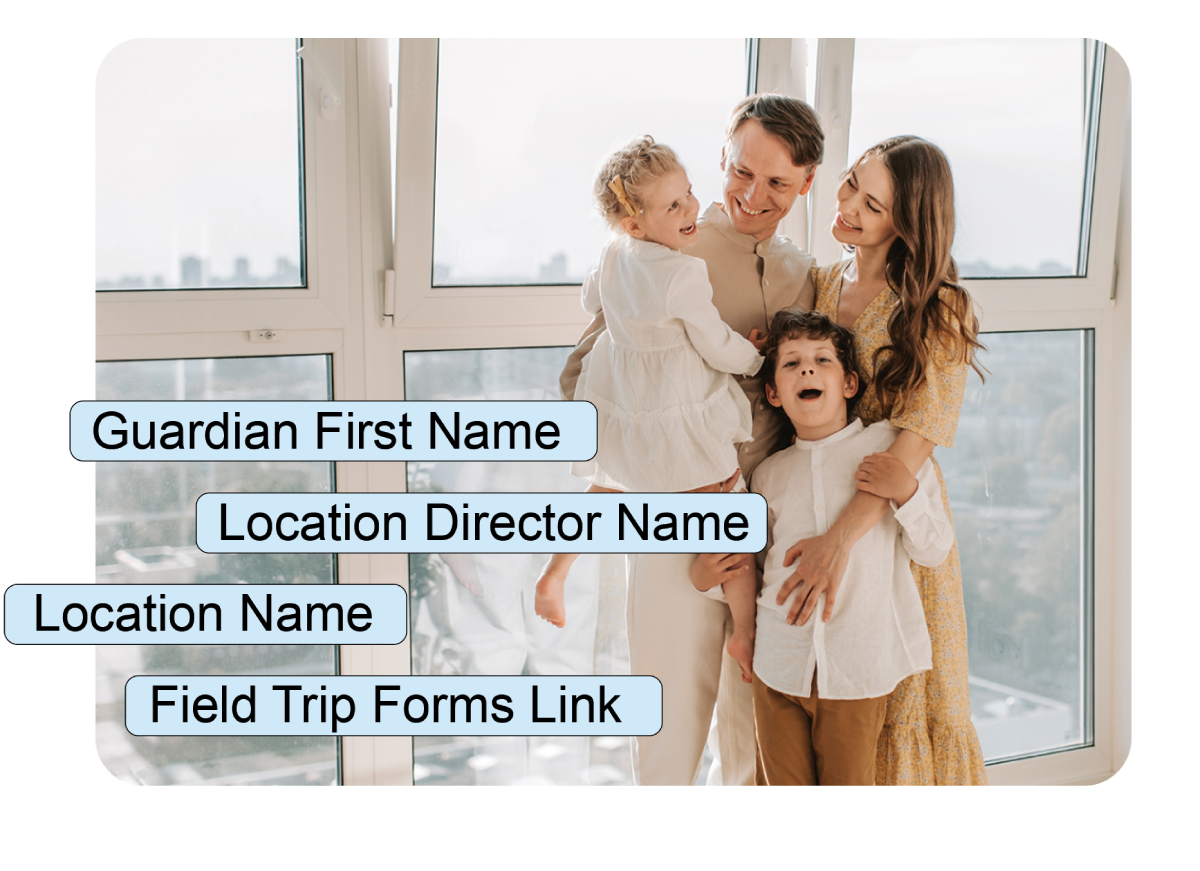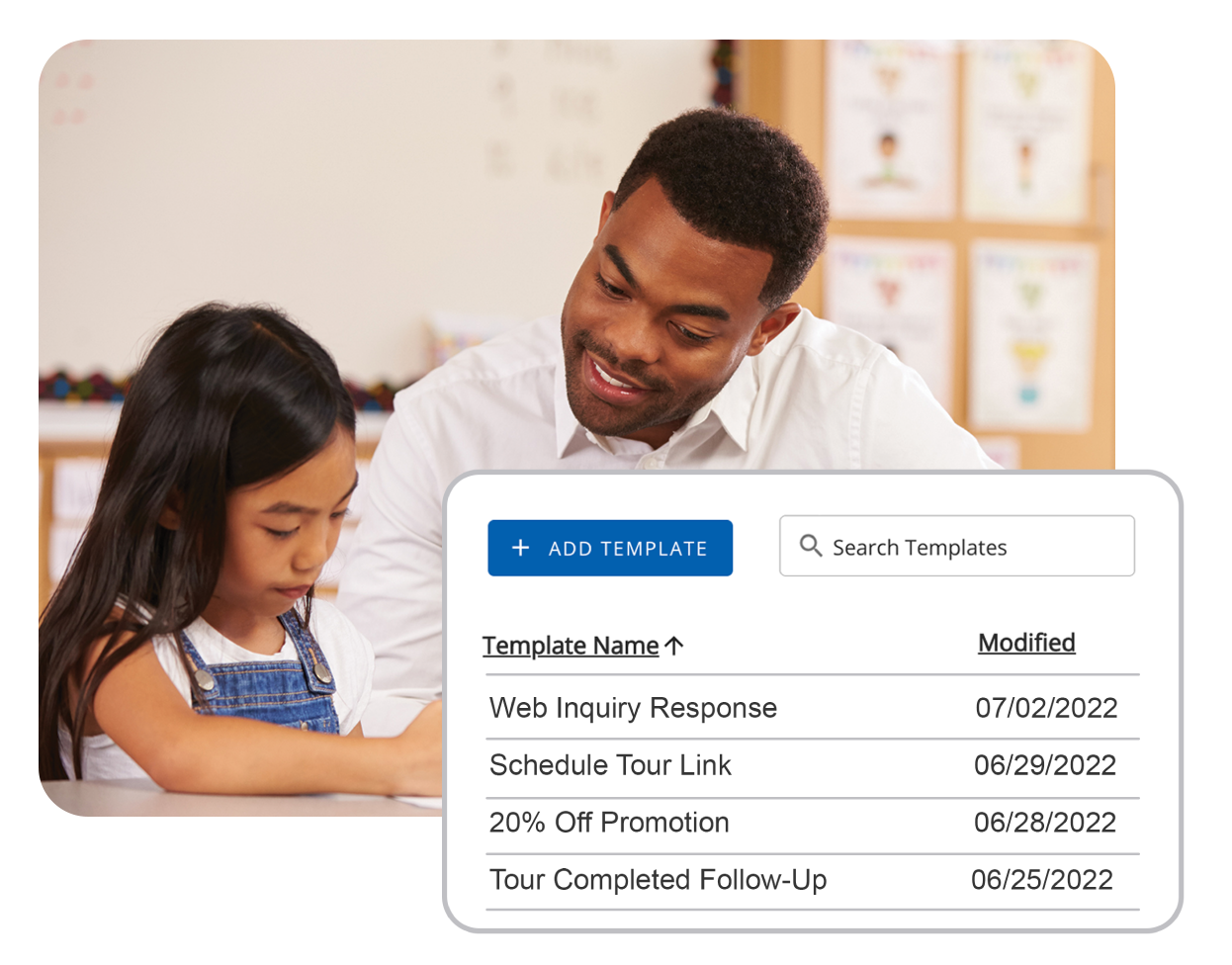 Store professional email templates.
Build and save branded email templates with your childcare center's logos, colors, and fonts for clear messaging.
Easily track and report on email performance.
Monitor campaign data and analyze what's working and where improvements need to be made. Filter by location, enrollment status, send date, and much more.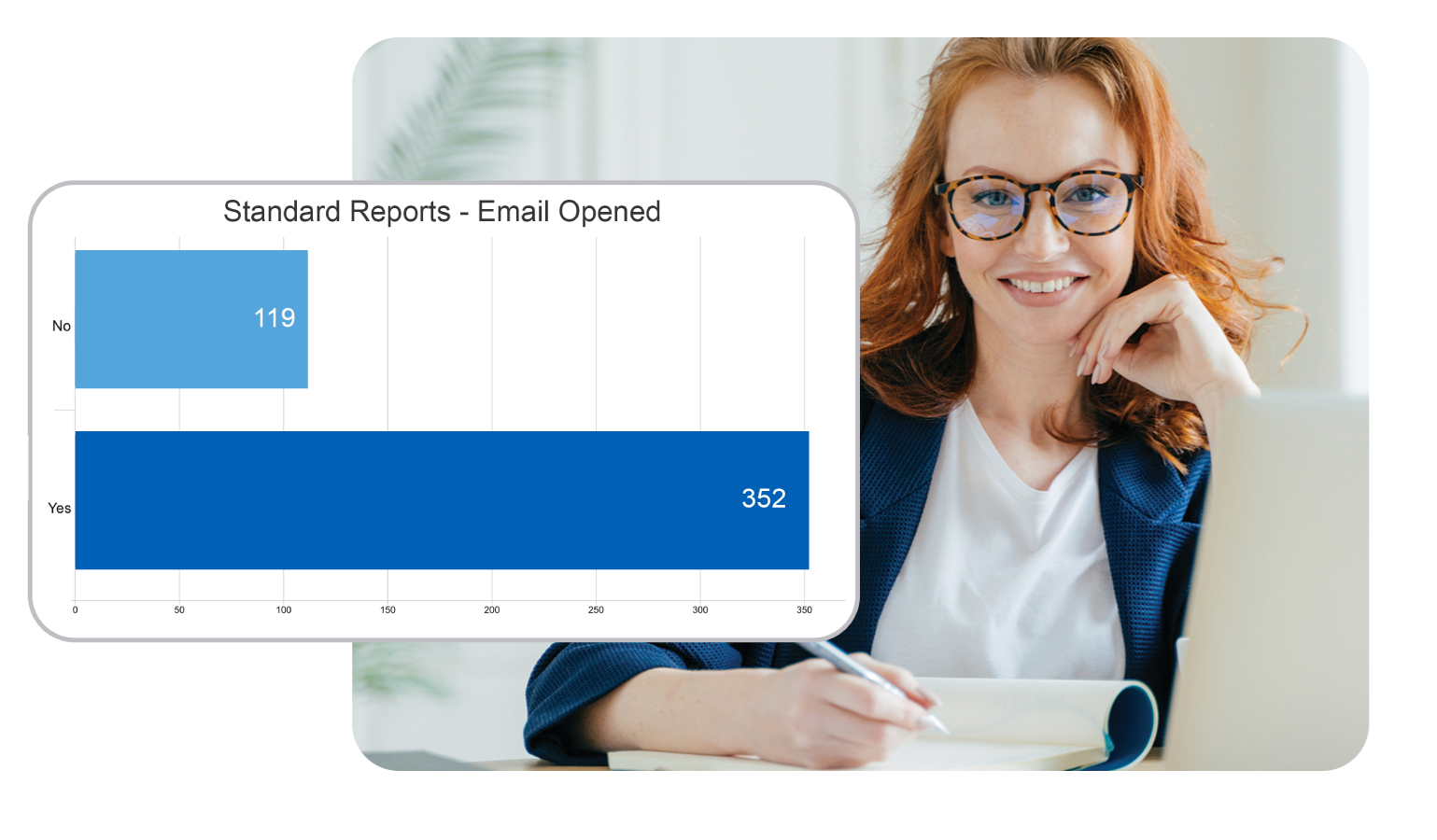 Effortlessly speed up your email process.
"I love that this software takes our extensive waitlist and makes it manageable to keep up with correspondence and
questions so that those on the waitlist don't feel like we forgot about them or lost their information. The templates
speed up the email process and with it being automated I don't really have to think about it."
- Ashley M., Director
The Benefits of Using Email Marketing
Save staff time.
Save more than 40 hours of work every month by guiding parents through the enrollment journey.
Standardize marketing communications.
For each stage of the enrollment journey, standardize communications and ensure all leads progress through enrollment stages.
Scale your email marketing campaigns.
Build marketing campaigns, at scale, to drive engagement from prospect to advocate. Schedule automated email templates to be sent at each stage of the enrollment journey.
Manage your brand.
Control messaging, communications, and look/feel so all centers are on-brand with stored email templates.