FACEBOOK INTEGRATION
Capture more family leads with the CRM/CRM+ Facebook integration.
Capture more leads from Facebook Messenger and Facebook Lead Ads, as parent conversations and contact information flow directly into CRM/CRM+ for automated, immediate follow-up.
Grow your business with Facebook.
Parent information from Facebook Lead Ads is automatically captured in CRM/CRM+. Use workflow automations to send follow up communications that encourage families to schedule a tour and enroll for care.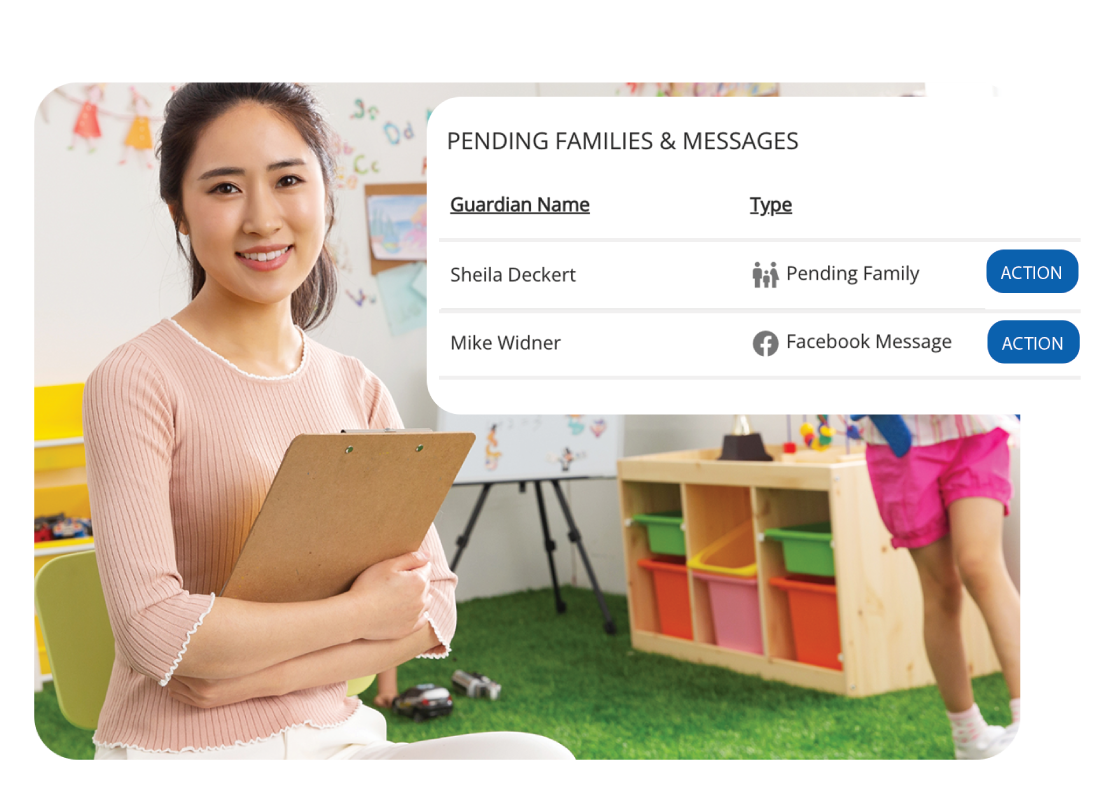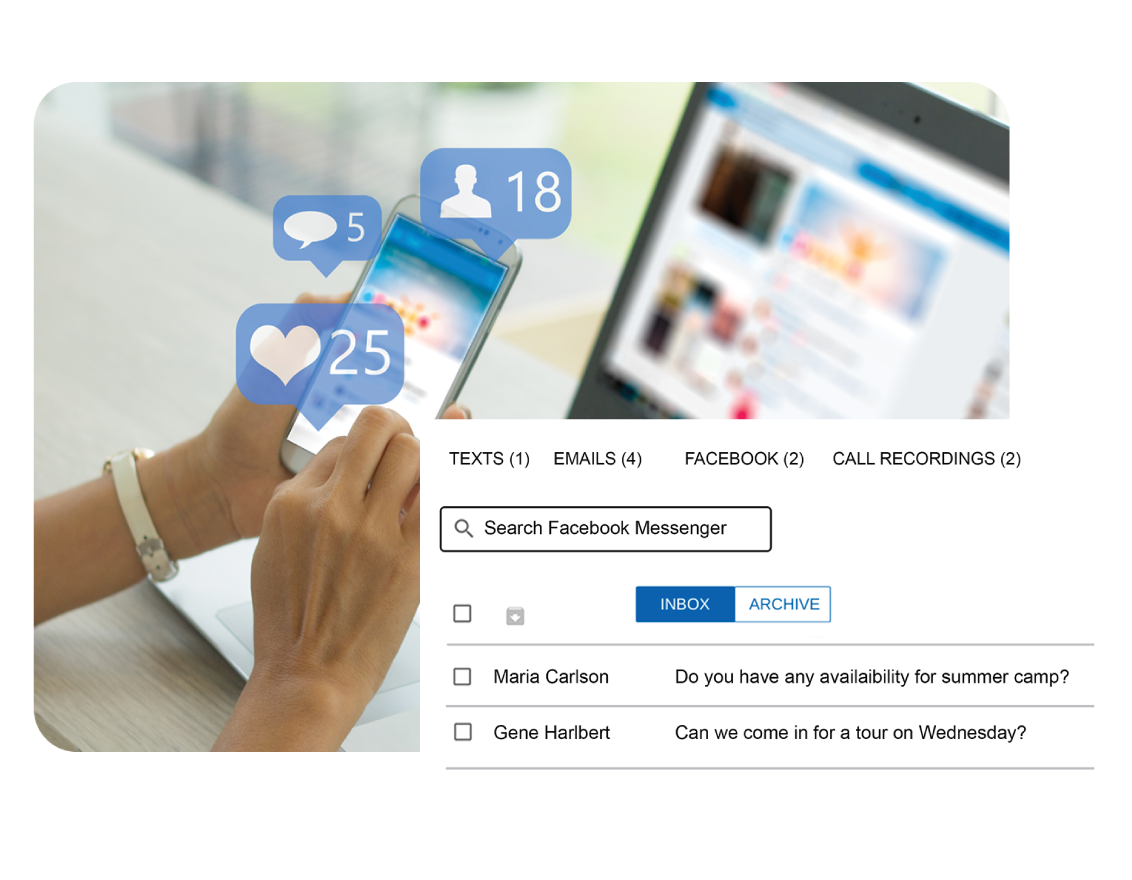 Easily respond to Facebook Messenger chats.
View and reply to all Facebook Messenger chats directly in CRM/CRM+.
Improve efficiency for multicenter childcare organizations.
Easily integrate multiple Facebook Business accounts into CRM+ to capture Facebook messages and new leads for each location.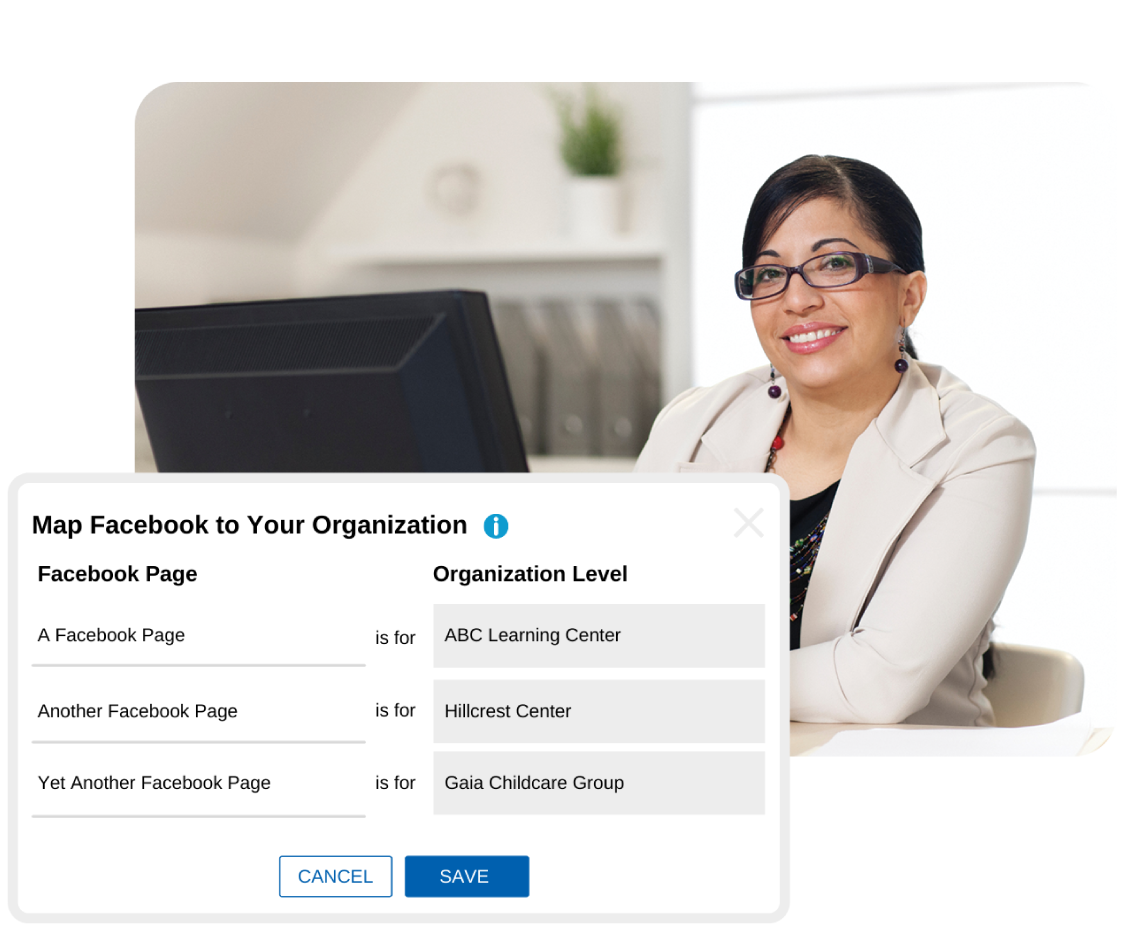 Never miss another lead from Facebook.
"With this new integration, our users will no longer be at risk of not seeing a parent inquiry on Facebook and missing
out on the opportunity to enroll that family. Our Product and Engineering teams have worked closely with Facebook
to ensure that parent information is collected seamlessly within our CRM and CRM+ software."
- Seth Martin, Chief Technology Officer and Co-Founder of ChildcareCRM
The Benefits of Using Facebook Integration
Save time.
Automate Facebook lead capture and follow-up. Quickly respond to Facebook Messenger communications from the CRM inbox.
Grow at scale.
Easily integrate multiple Facebook business accounts to capture Facebook leads for each center location.
Boost enrollment and waitlists.
Capture more leads from Facebook and follow up with those leads immediately using CRM automation.
Get a two-in-one integration.
Capture both Facebook Messenger conversations and Facebook Lead Ad form information in one place.