FRANCHISE MANAGEMENT
Standardize enrollment across franchise locations.
Make your enrollment process consistent across all your franchise locations to deliver a unified experience that's on-brand and increase revenue.
Ensure brand consistency across franchise centers.
Keep every location on-brand with email, text, landing page, and web form templates that reflect your brand's look, feel, and messaging.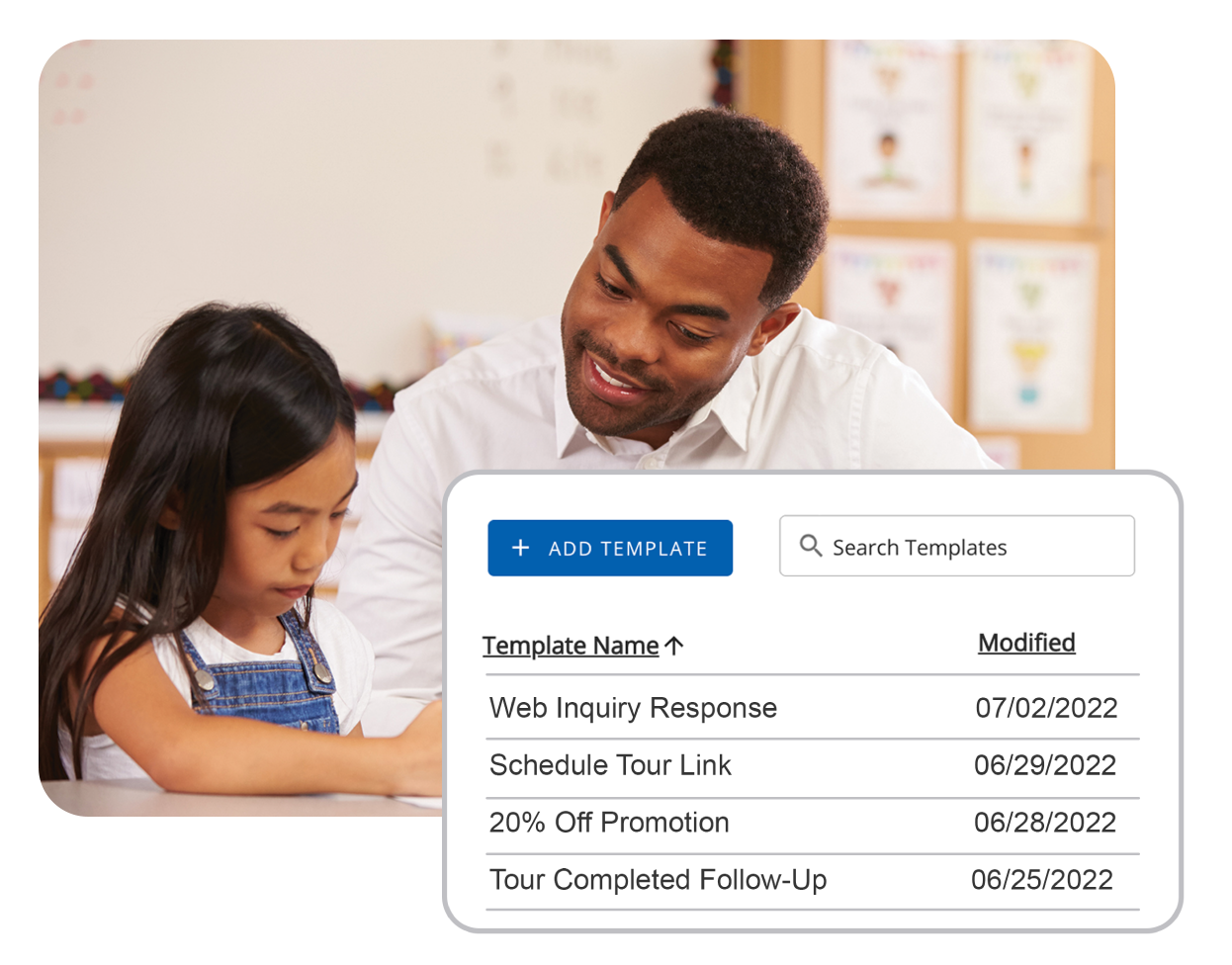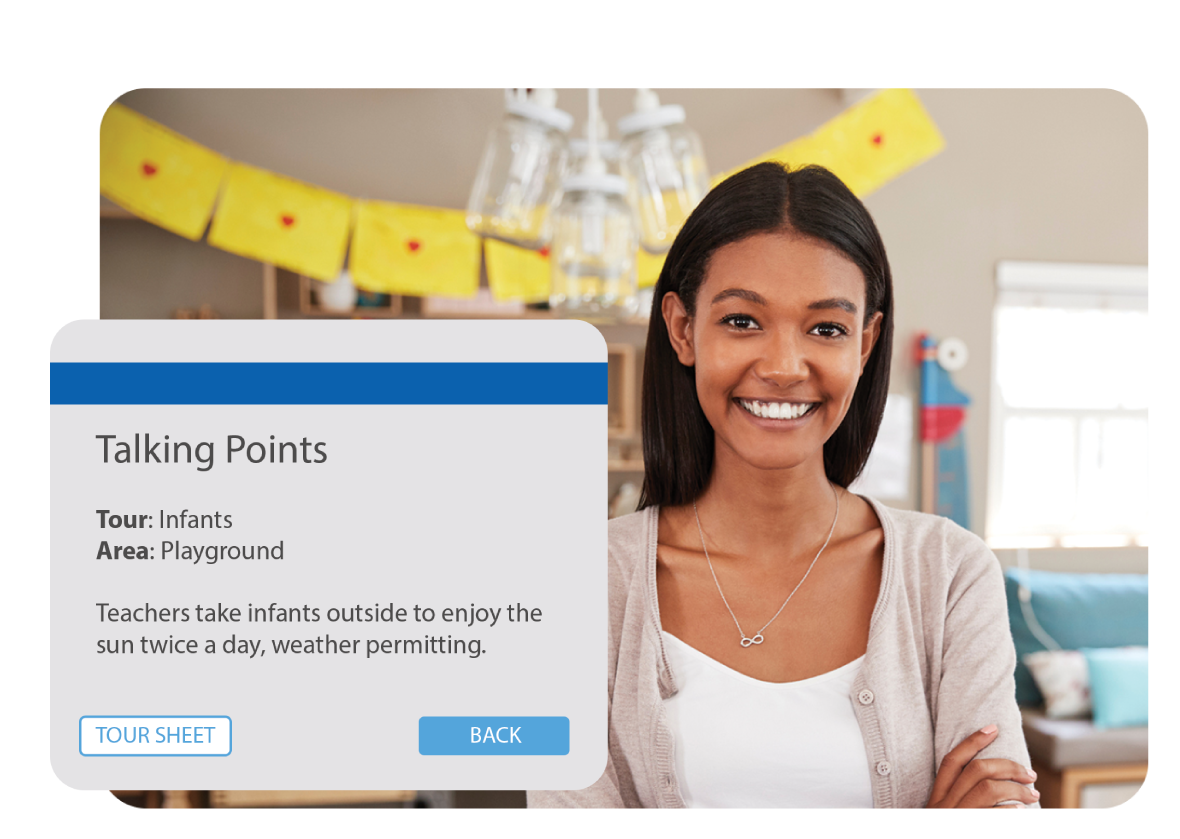 Make every tour a great tour.
Save staff time and ensure they never forget a scheduled tour with our Tour Kiosk. List talking points for various areas of your centers so staff can give a consistent, on-point tour every time.
Gain oversight with real-time reporting.
Understand how marketing is performing today across franchise locations and make data-driven decisions on where you can improve.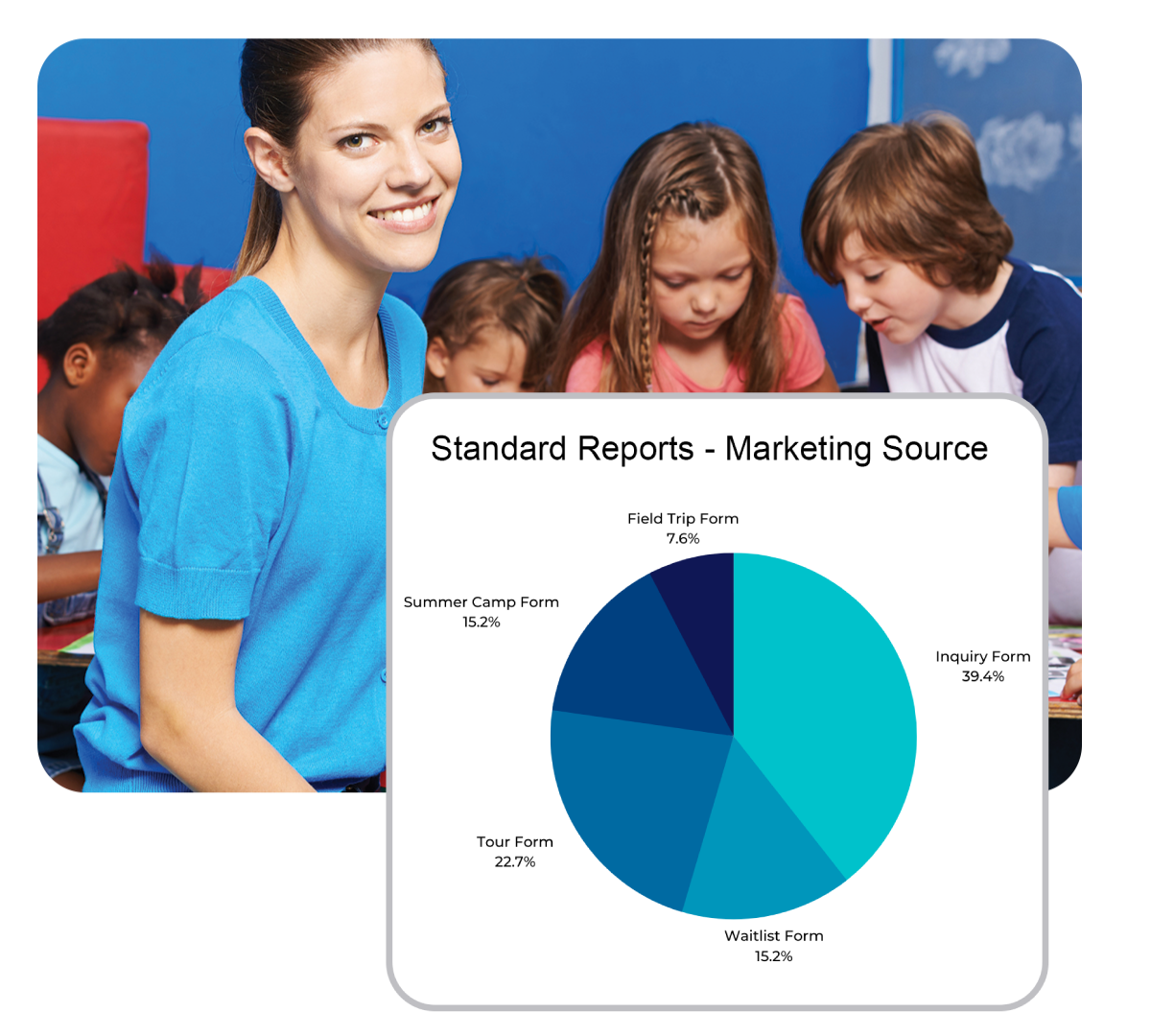 Conveniently access and manage multiple locations.
I like the ability to conveniently manage and access multiple locations; for someone who
is an administrator but sometimes a user at specific locations this is important. The bar graph
gives you a quick overall look of where each location is at with their leads.
- Sarah J., Director of Marketing Operations
The Benefits of Using Franchise Management
Boost family satisfaction.
Create consistent enrollment processes across all your franchise locations to ensure every family has a positive association with your brand.
Increase franchise revenue.
Standardizing business processes has a significant impact on time savings, costs, and most notably on quality. In fact, standardization improves quality by 61.9% - leading to higher conversion success and profitability.
Keep every location on-brand.
Reflect your brand's look, feel, and messaging with branded and personalized templates that are automatically sent.
Improve productivity across franchisees.
Real-time data from reports ensures information is accurate and gives insight into franchisee performance.