LANDING PAGES
Capture more leads from your website with unlimited landing pages.
Create landing pages that include lead capture forms to generate interest and increase conversions.
Make it easy for parents to express interest.
Create landing pages in CRM/CRM+ for prospective families to inquire for care, join your waitlist, and more – at their convenience.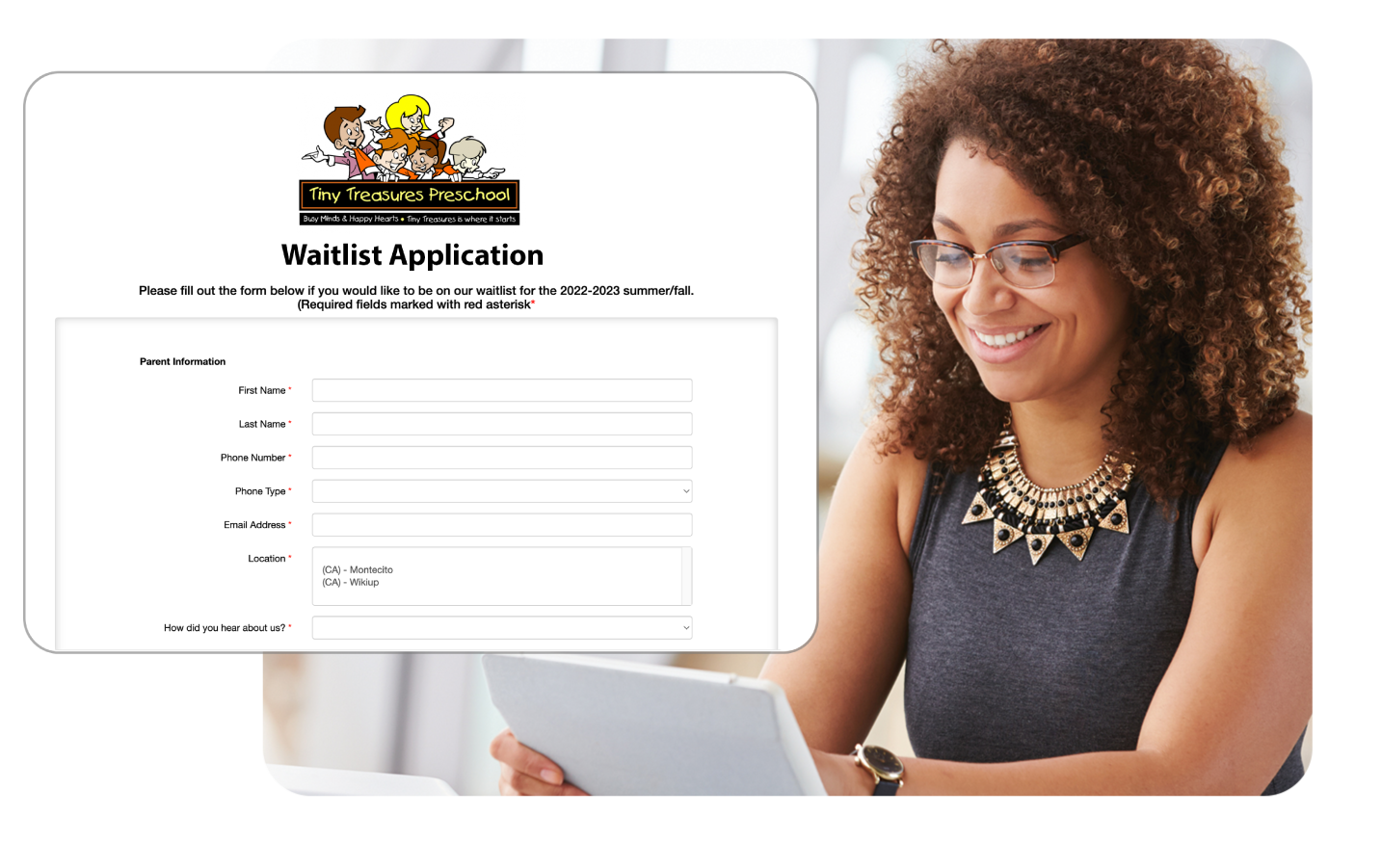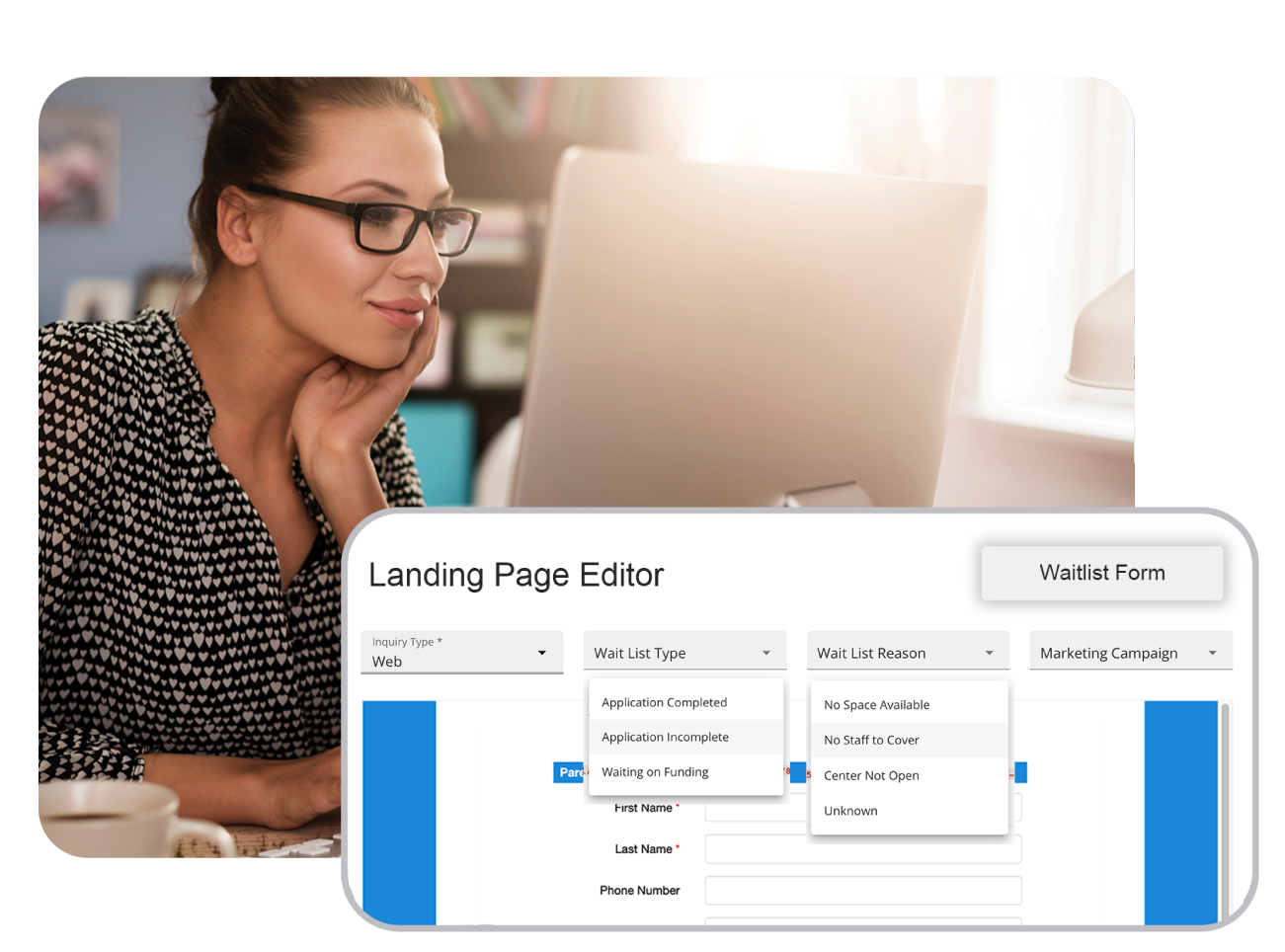 Easily design landing pages and forms.
Design landing pages with your look and feel. Connect landing page forms to specific marketing campaigns.
Track landing page metrics.
Report on landing page conversion metrics to see how your campaign is performing, where your leads are coming from, and more.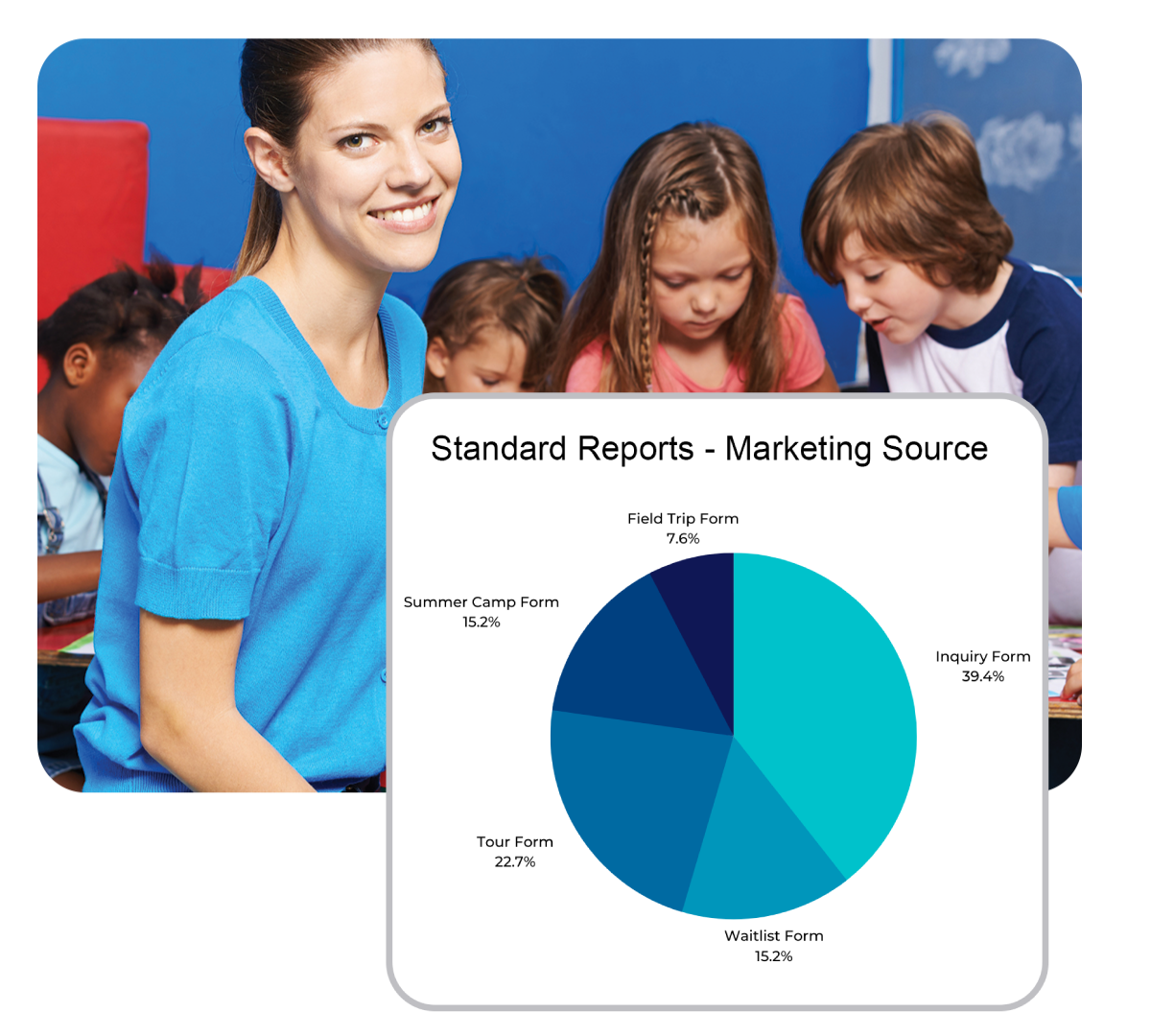 Make your website simple for parents to navigate.
This software helped us finally get our arms around the incoming funnel of potential new clients. The systematic process
of moving the leads through the process has helped us better structure our marketing and enrollment process.
- Sara H., Marketing Projects Manager
The Benefits of Using Web Forms
Reduce manual tasks.
Minimize manual tasks for your staff by automating responses and the collection of family information.
Easily manage web inquiries.
Manage phone, text, email, website, landing page, and Facebook leads with CRM/CRM+.
Turn your website into a lead generator.
Capture more leads from your website with parent-scheduled tours, web forms, and unlimited landing pages.
Easily view landing page reports.
Track how your landing page is performing and where families are coming from with reports.