REAL-TIME REPORTING
Manage performance at-a-glance with real-time reporting.
View and monitor productivity, conversion success, lead sources, and more by corporate, regional, and individual centers.
Estimate potential revenue.
Gain visibility into each center to make actionable decisions that positively impact revenue.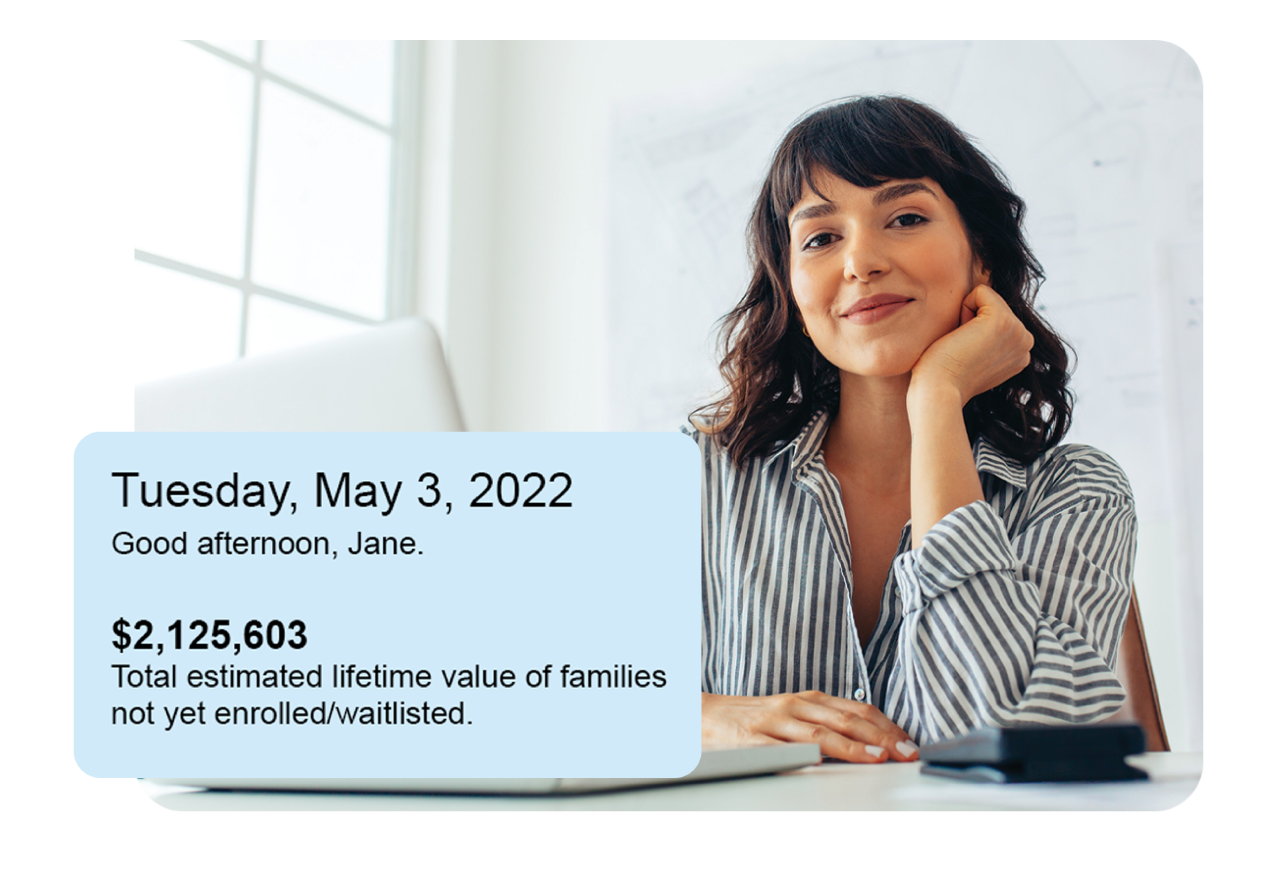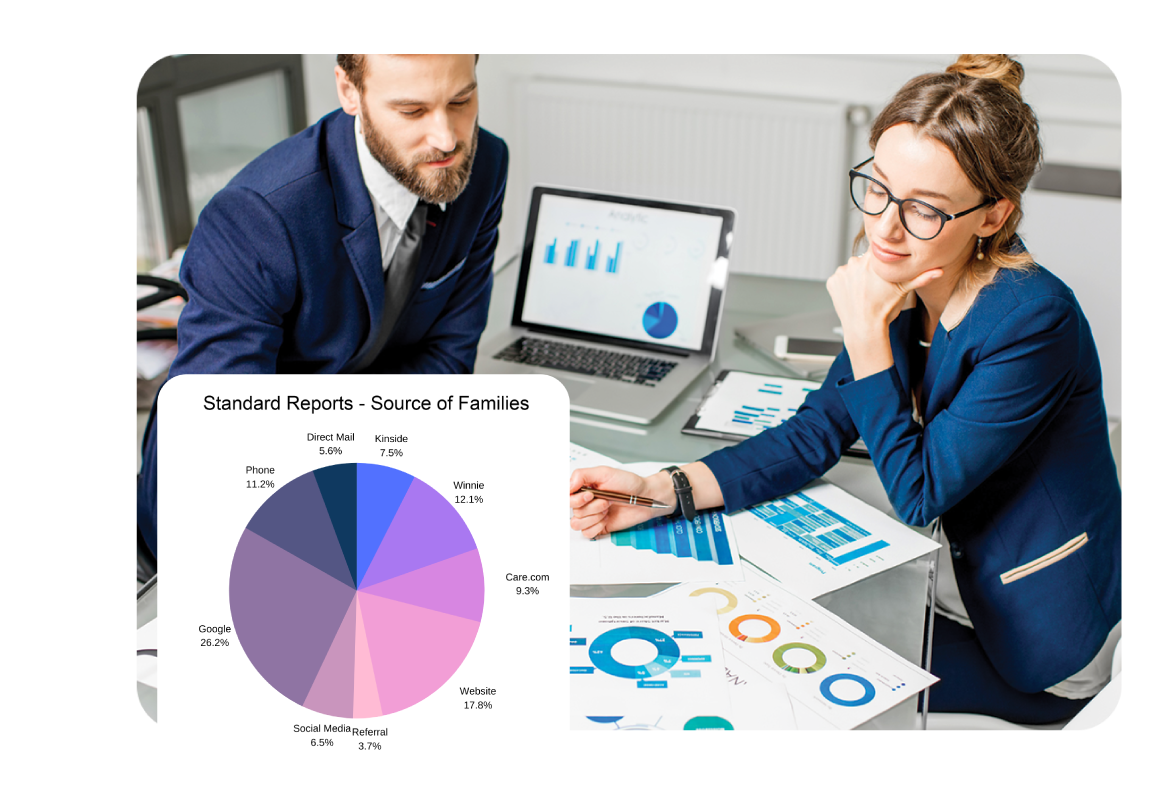 Track lead sources.
See which lead sources are generating the most enrollments to optimize marketing channels and increase your return on investment.
Use standard or custom reports.
Easily access standard reports or gain in-depth insight with custom reports like campaign analysis.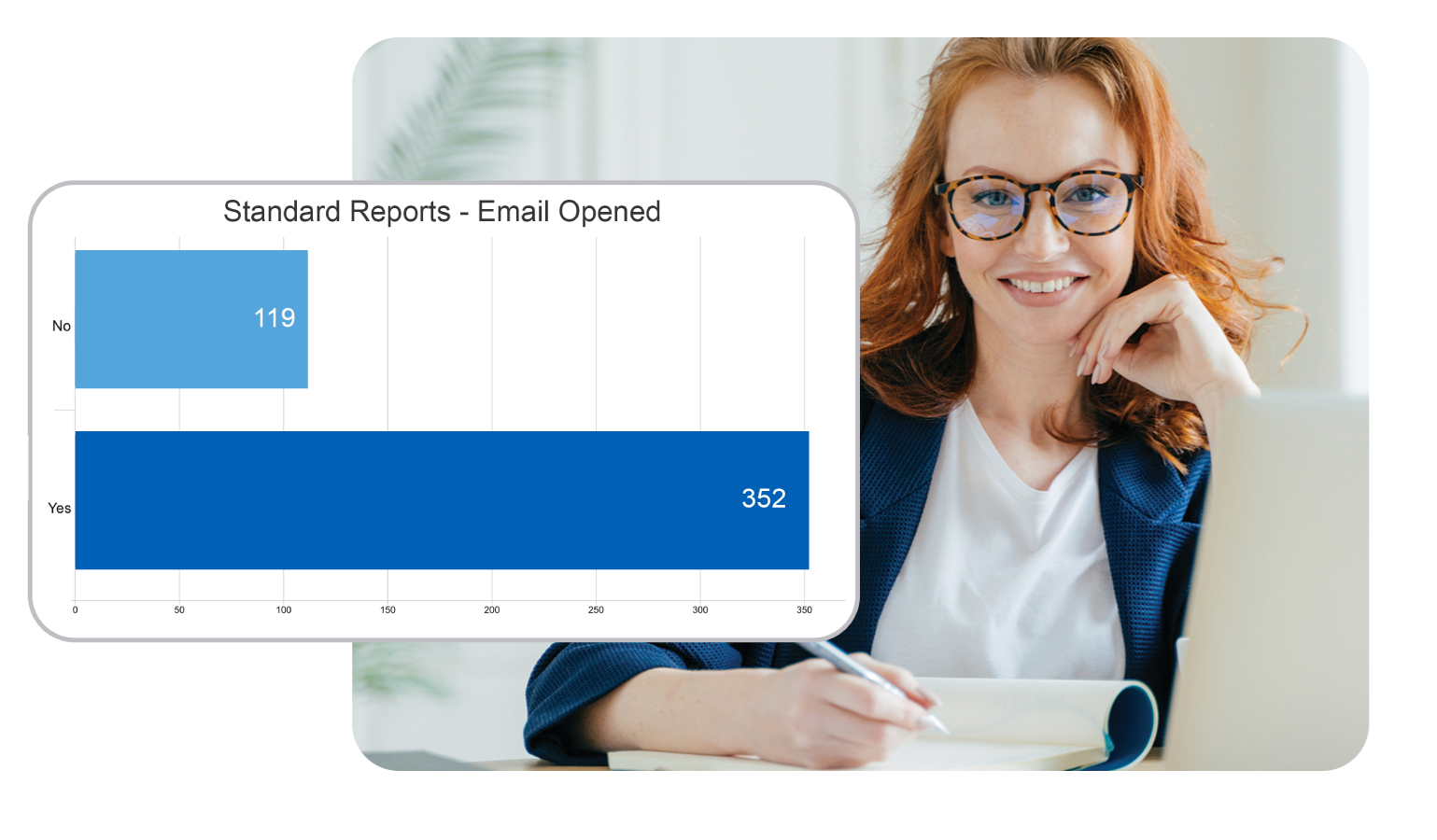 Gain data-driven insights.
Reporting is critical to provide us insights into inquiries by age, how families are hearing about us and where our
marketing dollars are being spent (and returned). Before ChildcareCRM, we had no insight into what schools were
performing well or not. ChildcareCRM allows us to easily access reports and helped us enhance our marketing initiatives
to optimize the enrollment experience for parents.
- Cara Johnson-Bader, VP of Marketing & Parent Experiences at New Horizons Academy
The Benefits of Real-Time Reporting
Access multi-center views.
Ensure each center follows identical tasks and sends consistent follow-up communications to easily identify which centers are successful. Enhance oversight.
Optimize childcare marketing spend.
Know which marketing channels are performing best to better allocate your resources.
Make data-driven decisions.
Understand your business today and make data-driven decisions on where you can improve.
Get real-time insights.
Manage performance and estimate revenue with real-time visibility into each center.