TASK MANAGEMENT
Master your to-do list and save time with task management.
Maintain tasks for each family at every location and assign tasks to your staff to eliminate repetitive work.
Receive important reminders.
Never miss another follow-up with an inquiring family. With CRM/CRM+, view your and your staff's daily to-do list at a glance.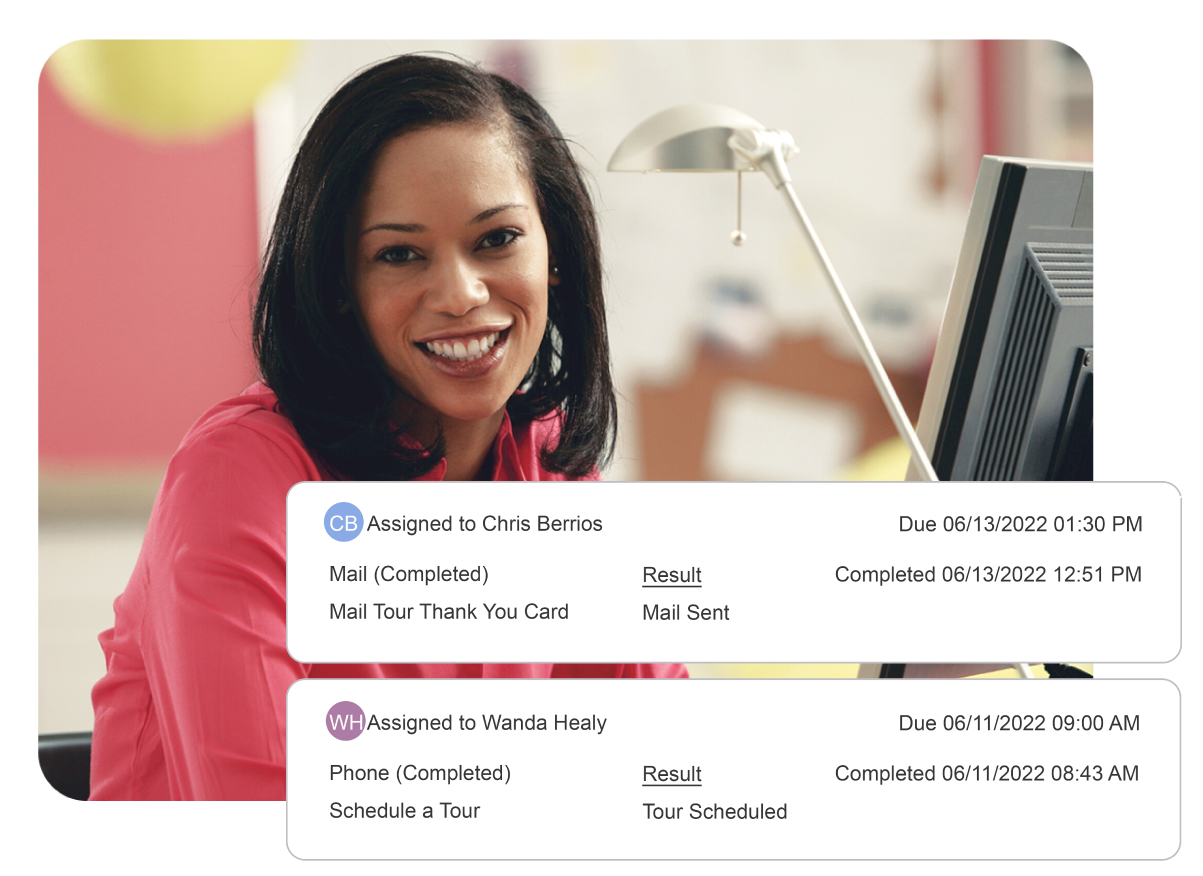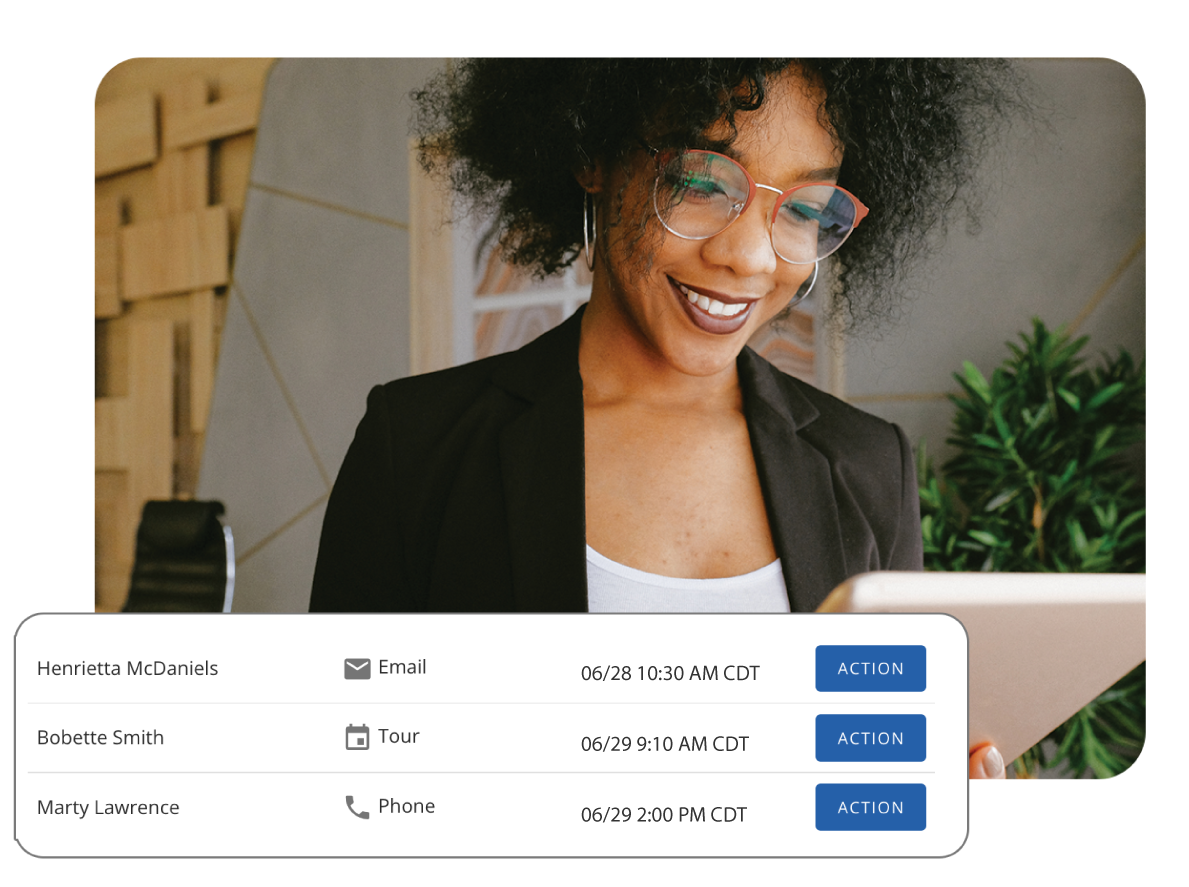 See current and upcoming tasks in one place.
Get a high-level view of prospective families' past communications and completed tasks all from a single screen.
Monitor progress towards completed tasks.
Use the CRM/CRM+ audit trail to view a timeline of tasks, track what's been completed, and identify next priorities - ensuring everyone stays in the loop.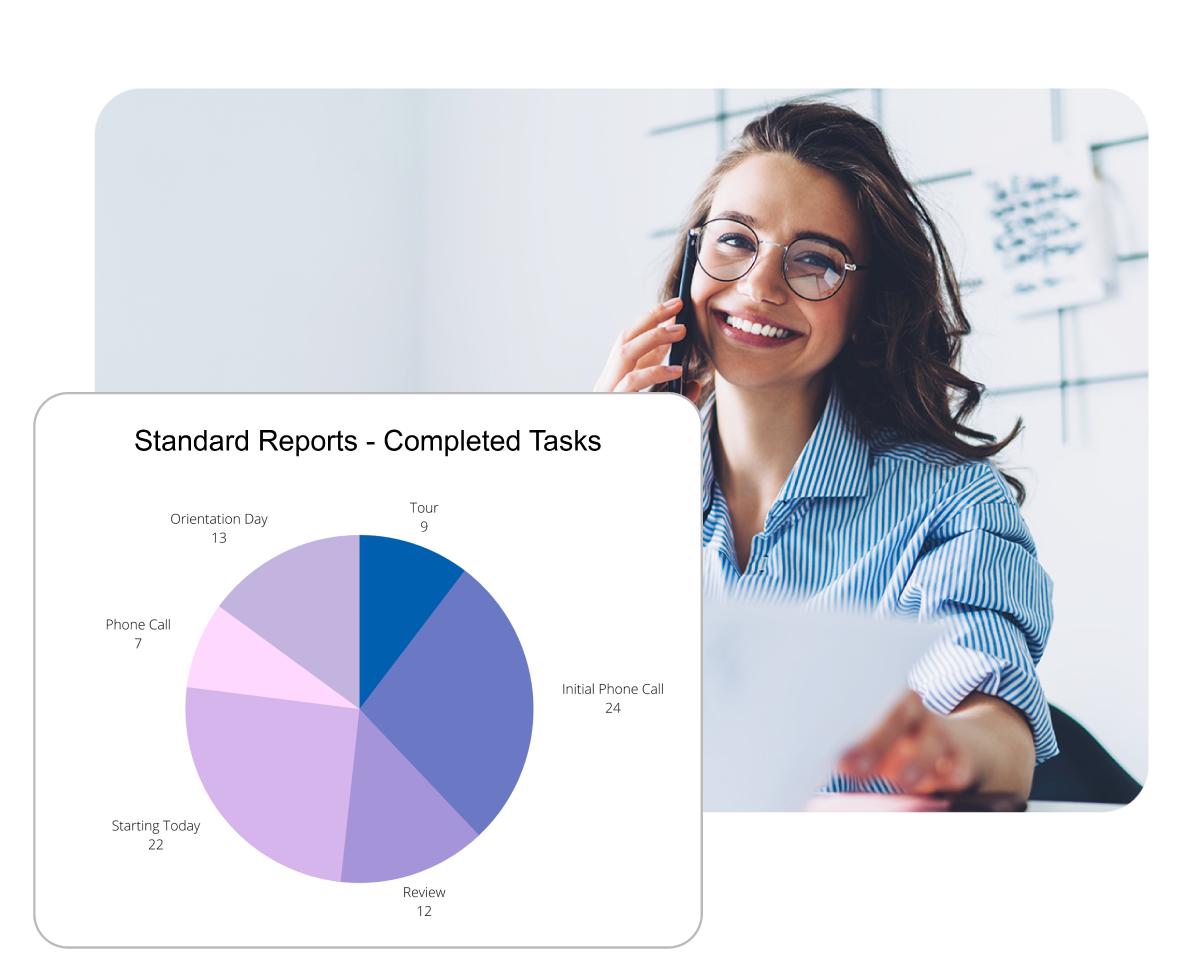 Effortlessly stay on top of future tasks and dates.
"This software keeps me so organized. Being a director of a childcare center, organization is essential for running an effective business. I am able to track my communication with families as well as stay on top of future start dates and tasks."
- Daria C., Center Director
The Benefits of Using Task Management
Save staff time and reduce manual tasks.
Minimize manual tasks for your staff by effortlessly assigning tasks and monitoring the progress.
Receive important reminders.
Never miss follow-up or a communication task with automated reminders.
See all current and upcoming tasks.
Manage and complete tasks for each family across locations from one screen.
Monitor progress towards completed tasks with an audit trail.
Within CRM/CRM+, see a register of actions, events, or activities associated with a contact to increase center success.