WEB FORMS
Capture more leads on your website.
Capture prospective families using web forms. Form information flows directly into CRM/CRM+ for automated, fast follow-up.
Use web forms to collect leads from your website.
Build contact forms for new inquiries, waitlists, newsletter subscriptions, summer camp programs, and more.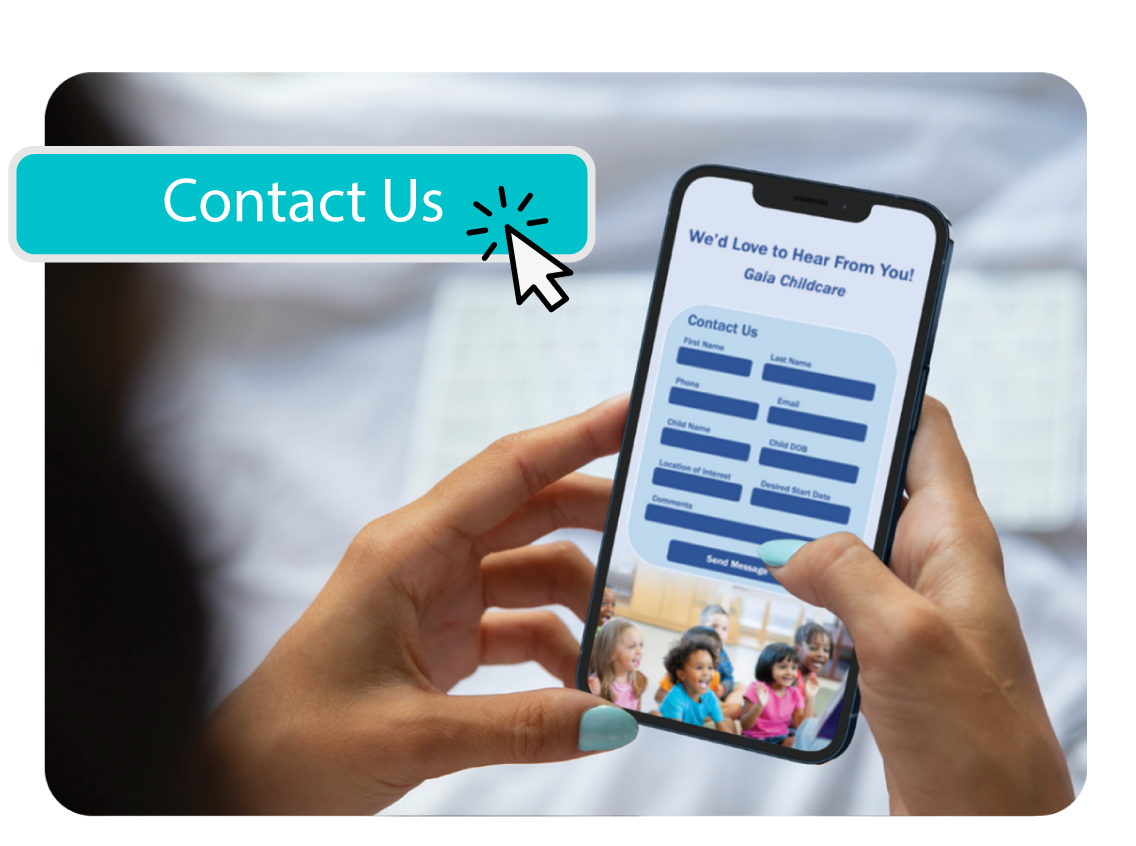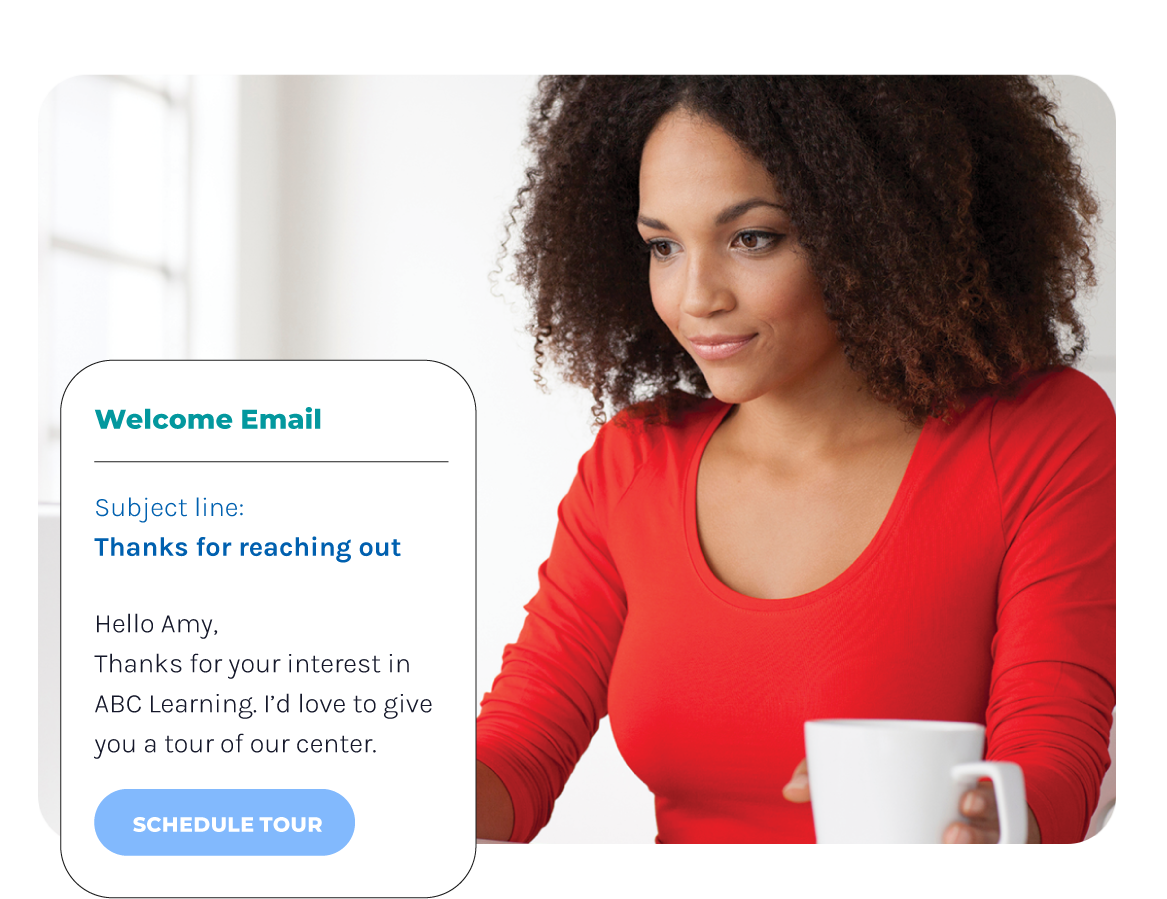 Automate follow-up for web form inquiries.
Schedule text messages and emails to send when a web form is submitted.
Manage family information from web forms in one place.
All web form inquiries instantly flow into CRM/CRM+. Easily organize family data and improve response times with automated follow up.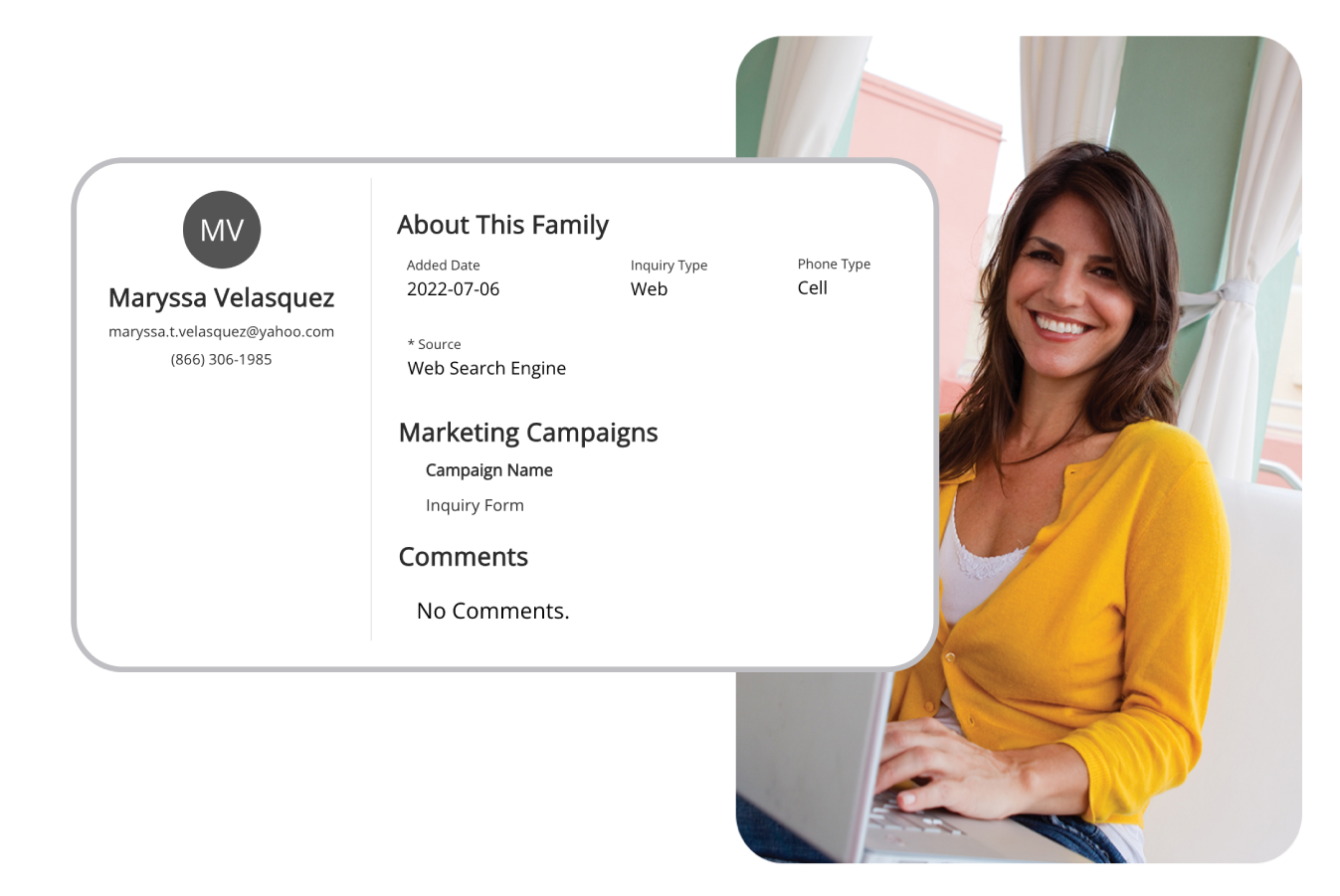 Easily organize and generate leads.
"We have been able to integrate ChildcareCRM with our website which has been important. The organization of
leads is good and the layout in which the lead information is provided is simple and straight forward with a clean look."
- Sarah J., Director of Marketing Operations
The Benefits of Using Web Forms
Reduce manual tasks.
Minimize manual tasks by automating the collection and organization of family information.
Easily manage web inquiries.
Manage phone, text, email, website, landing page, and Facebook leads in one place with CRM/CRM+.
Never miss another lead.
Quickly capture leads and automatically schedule follow-up communications from anywhere.
Easily view lead source data.
Track where families are coming from with source of leads reporting.