PARENT-SCHEDULED TOURS
Let parents schedule childcare tours from your website.
Eliminate the back-and-forth of scheduling tours by letting parents schedule tours from your website.
Make daycare tour booking convenient for families.
Give parents the option to select a tour time at their own convenience rather than filling out a form or calling the center to request a daycare tour. Plus, all lead information is captured in your CRM, ensuring staff is well-prepared.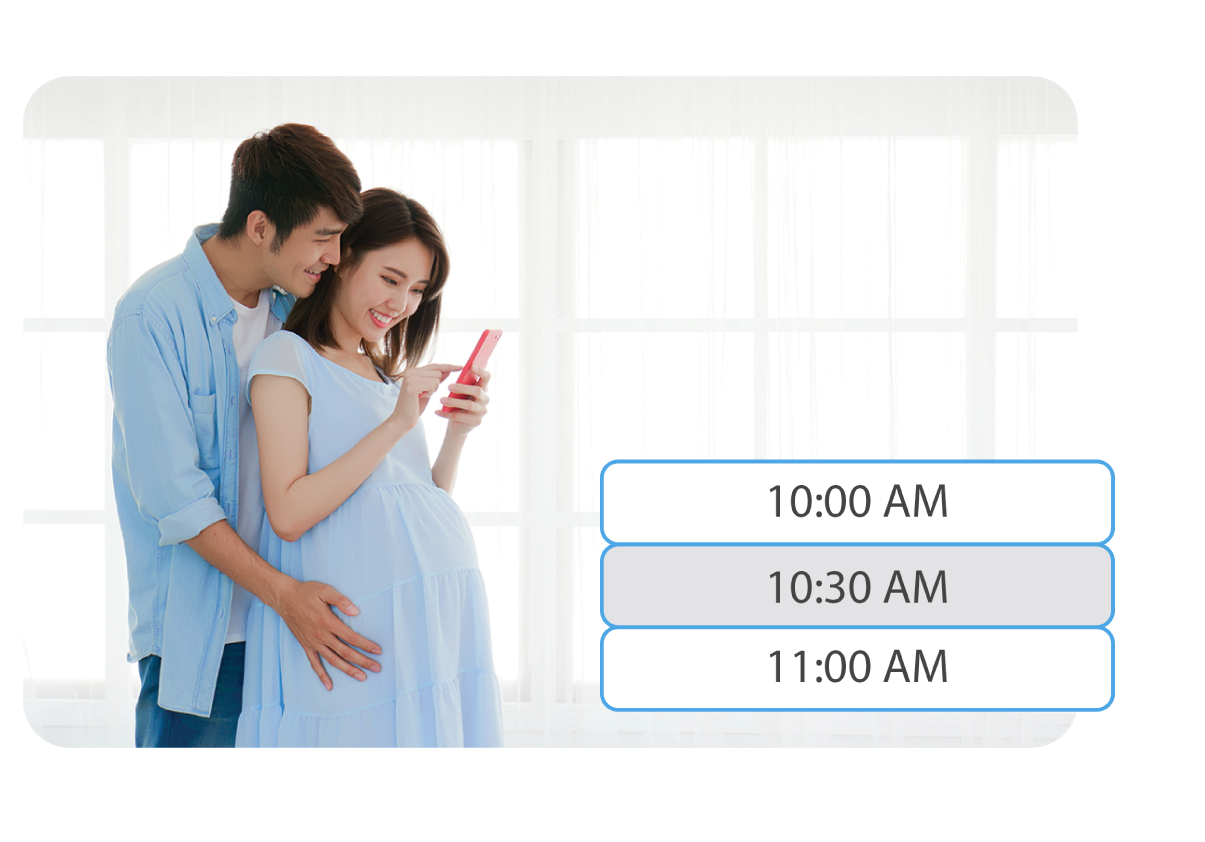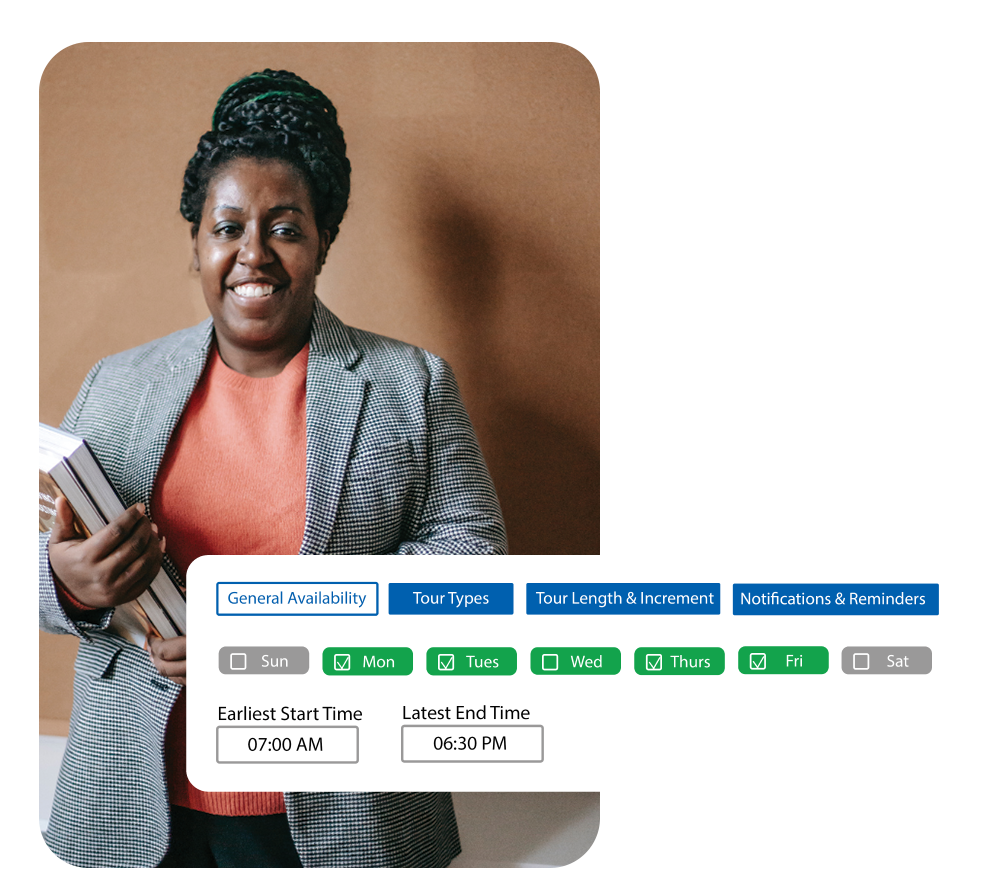 Remain in control of your childcare tour availability.
Control how many tour spots are available, for how long, and when. Plus, determine how staff are notified of new appointments to ensure your team is never caught off guard by a tour again.
See higher enrollment rates.
Family contact information, as well as their selected date and time flows directly into the CRM so you can automate follow-up and easily manage the next steps towards enrollment.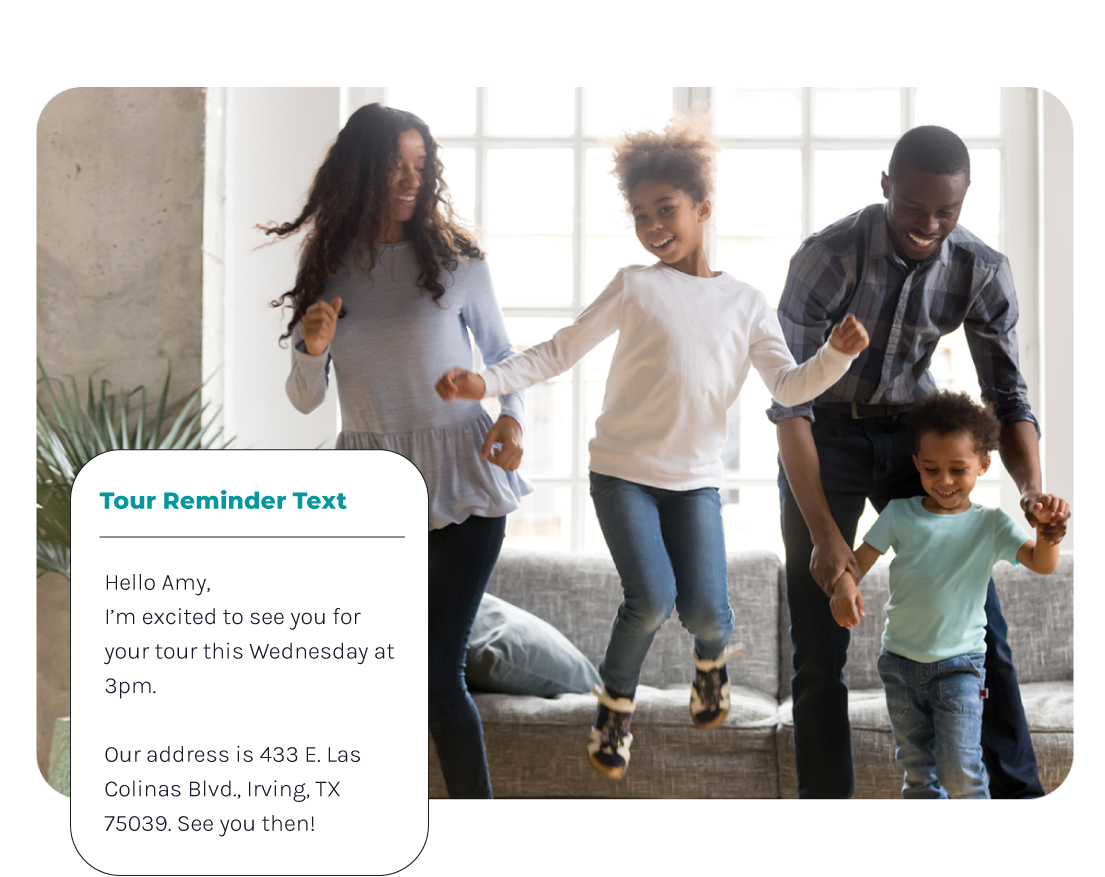 Simplify tour scheduling for parents and staff.
"We love making things easier for our families. Having parent-scheduled tours on our website is another
convenience for today's busy families. Plus, staff spend less time making phone calls and sending emails to schedule tours."
- Tracy T., Customer Relations Specialist at Doodle Bugs!
The Benefits of Using Parent-Scheduled Tours
Turn your website into a lead generator.
Easily add a digital tour scheduler to your website to capture more interest from inquiring families.
Save valuable staff time.
Let parents schedule tours from you website, saving the back and forth of tour scheduling.
Increase tour completion and enrollment rates.
Automatic confirmations and reminders via email and text improve family attendance rates.
Digitize your parent experience.
Increase enrollment by creating a streamlined, digital experience that meets parents' expectations.