CRM/CRM+
Complete more tasks with fewer clicks using the updated location dashboard.
The updated Location Dashboard consolidates all your daily tasks and important information into one, easy-to-read dashboard so you can quickly cross items off your to-do list.
CRM/CRM+
Capture Calls as Leads
with Telephony.
Get a dedicated phone number for each center location. All voicemails and outbound calls using that number are saved on the lead record.

CRM/CRM+
Scroll Less and Enroll More
with the Updated Family Hub.
Find what you need with less scrolling and fewer clicks. Quickly access the information you need most.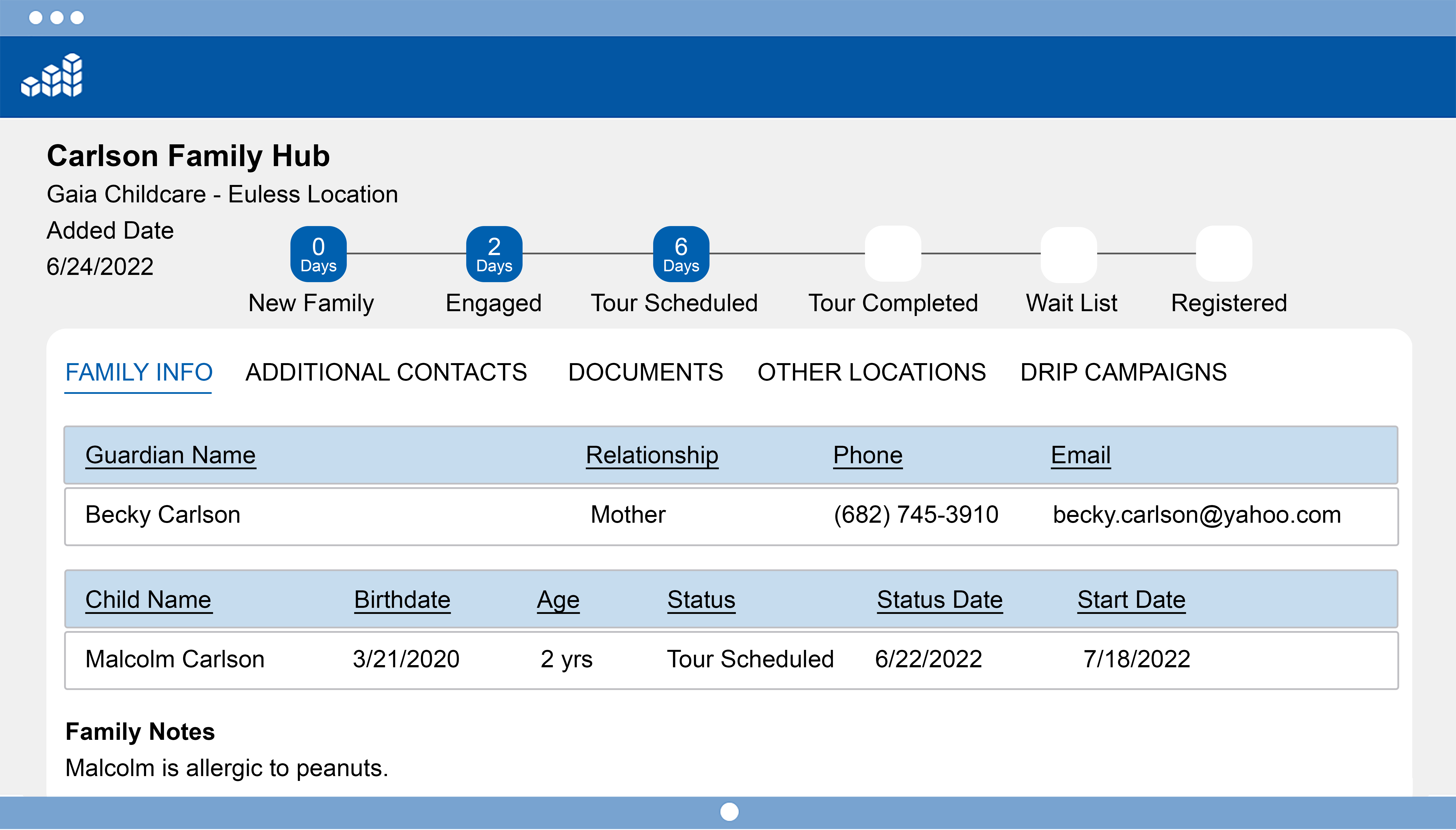 CRM/CRM+
Automate Your Strategic
Marketing with Drip Campaigns.
Drip campaign behaviour-based automations allow you to communicate with prospective families based on how they interact with the content you share.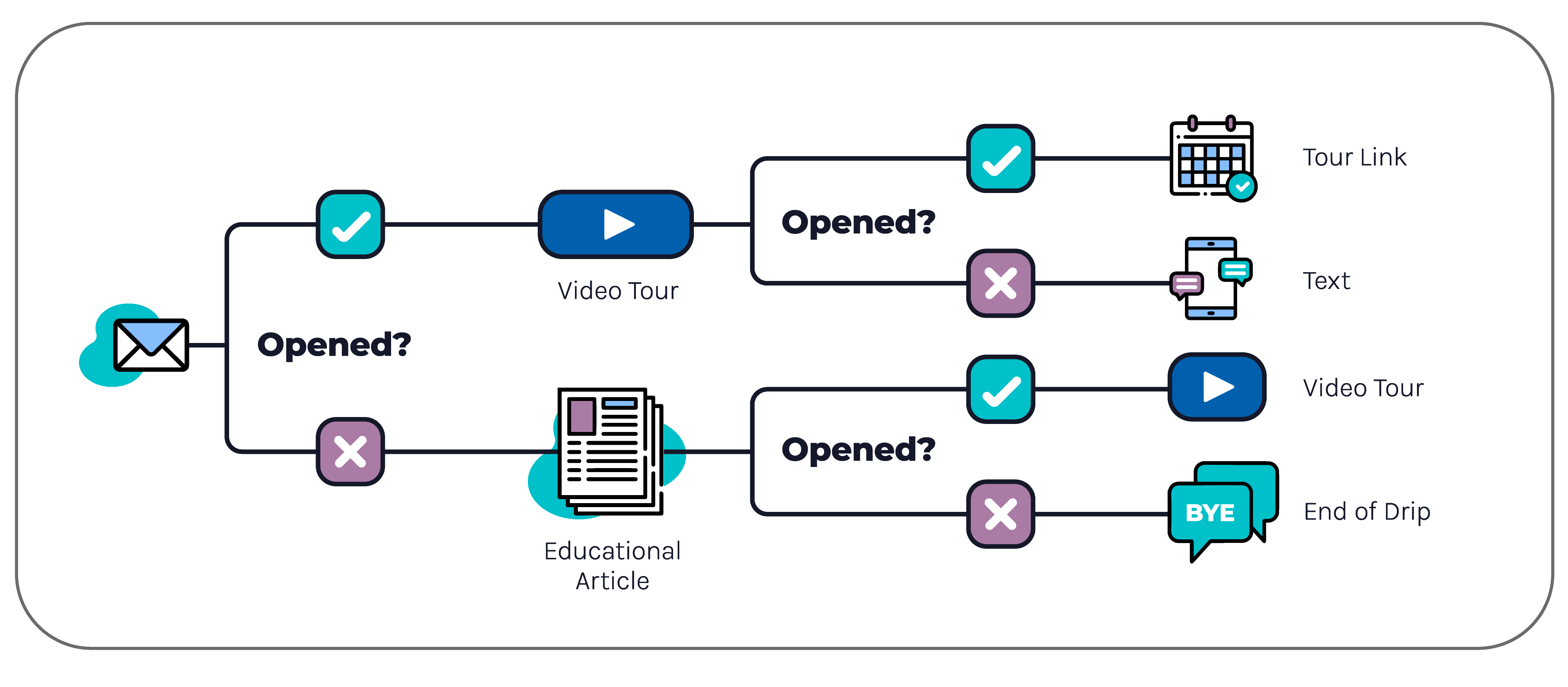 CRM/CRM+
Capture Leads from Facebook
with Facebook Integration.
Automatically capture leads from Facebook Messenger and Facebook Lead Ads. All leads are saved as pending leads. Plus, you can respond to Messenger chats from CRM/CRM+.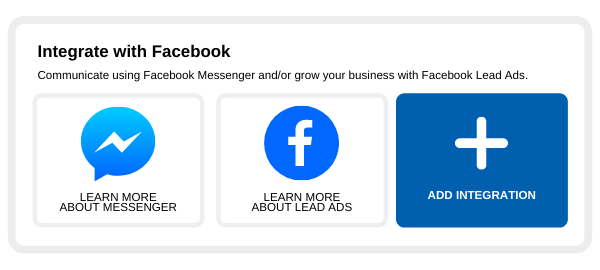 Get more details on ChildcareCRM new features.
Register for ChildcareCRM new feature training.