CASE STUDY
Tiny Treasures Modernizes Lead Management and Waitlist Communications with ChildcareCRM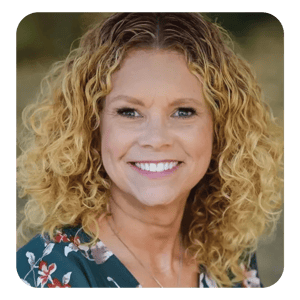 All the email templates ChildcareCRM provides look personalized and professional. This keeps parents in touch with our centers and ensures they don't start looking somewhere else for care.
Beth Fiori
Owner & Founder of Tiny Treasures Preschool
0
X
National Lead Conversion Average
Tiny Treasures Preschool, an early childhood organization in Northern California, was founded in 1997 by Beth Fiori. Beth's goal is to build young children's self-esteem through socialization and educational development.
After decades of using sticky notes and binders to manage leads, tours, and waitlists, Beth knew it was time to modernize lead management and enrollment. With two locations to manage, Beth began searching for a solution to automate follow-up with parents and save staff time. After reviewing several childcare lead management options, Beth chose ChildcareCRM which helps her get organized and saves 10-hours of work every week.
CRM
ChildcareCRM Products
Automating Time-Consuming Follow-Up Tasks
Before switching to ChildcareCRM, it took hours of valuable staff time to follow up with every new parent inquiry, send tour confirmations, and reminders. Now, Tiny Treasures' family contact information is organized in ChildcareCRM and staff automate emails and texts to prospective families immediately after they inquire and at each stage of the enrollment journey.
Automated tour confirmations and reminders have increased tours and enrollments at both locations.
Beth Fiori, Owner and Founder
Tiny treasures Preschool
With ChildcareCRM, Tiny Treasures:
Increases their follow-up speed and conversion rates.
Achieves full capacity and grows their waitlist.
Successfully moved off pen and paper and into a centralized hub.
Building and Managing Waitlists
Tiny Treasures also uses ChildcareCRM web forms to add parents to their waitlists. "The web forms were really easy to add to our website. Parents just click the waitlist tab on our website's navigation menu and are taken to a ChildcareCRM web form where they can enter all their contact information. It's just so simple," said Beth.
In addition to automated follow-up with inquiring families, Beth can easily nurture and engage her waitlisted families with ChildcareCRM.
"I tell people all the time—if you have any kind of waitlist at all, ChildcareCRM is going to be amazing for your business because it automatically emails the families on your waitlist. Plus, all the email templates look personalized and professional. This keeps parents in touch with our centers and ensures they don't start looking somewhere else for care," said Beth.
Simplifying Tour Scheduling - Online
Tiny Treasures uses ChildcareCRM's PArent-Scheduled Tours feature to let parents schedule tours from their website. Staff don't have to worry about the back-and-forth of scheduling a tour or sending appointment confirmations and reminders. ChildcareCRM takes care of everything.
I love the digital tour scheduler. The software sends automatic tour confirmations and reminders to both the parents and to my directors. They really love that because they get to see what their schedule looks like each day.
Beth Fiori, Owner and Founder
Tiny Treasures Preschool
Download the full case study.