CHILDCARE DIGITAL REGISTRATION AND FORM MANAGEMENT
Simplify enrollment with digital childcare enrollment FORMS.

Don't waste time on paperwork—sending reminders, deciphering handwriting, and chasing down missing information from families. Collect digital forms for daycare registration, wait lists, and more.
Simplify your daycare registration process.
Make the enrollment process convenient, quick, and easy for families to increase registration rates.
Capture essential registration information online like family information,

emergency contacts, consent and agreements, and medical information.

Include required state forms as part of your online daycare enrollment packet.
Let parents e-sign documents o

nce forms are completed to save time.

Allow parents to self-serve by completing forms at their convenience. Plus, parents

can access documents anytime, anywhere online

.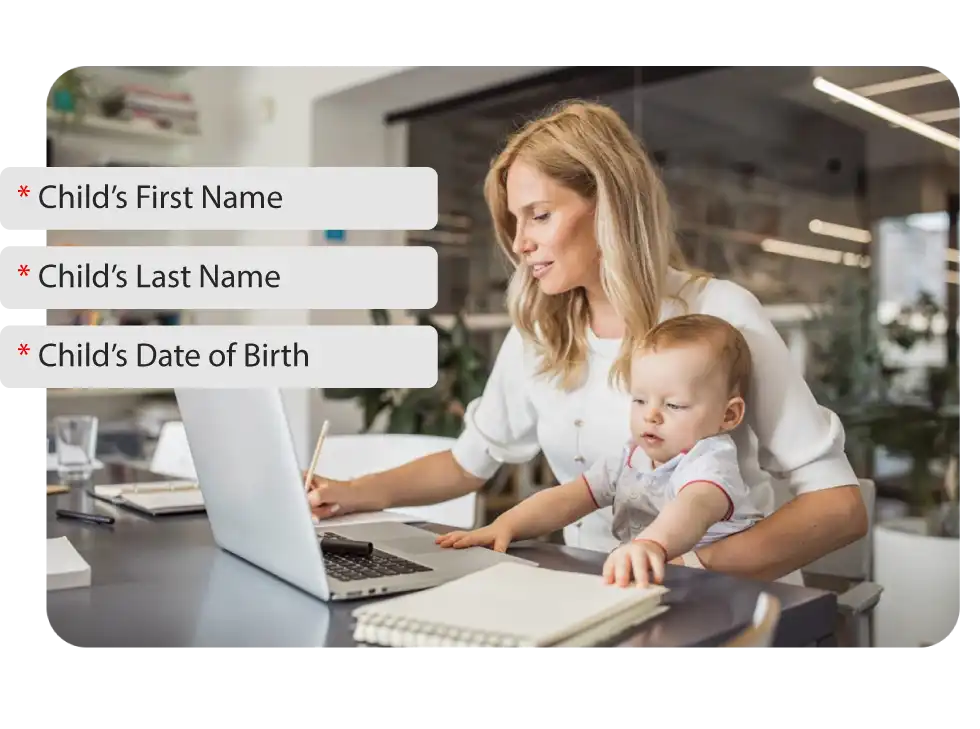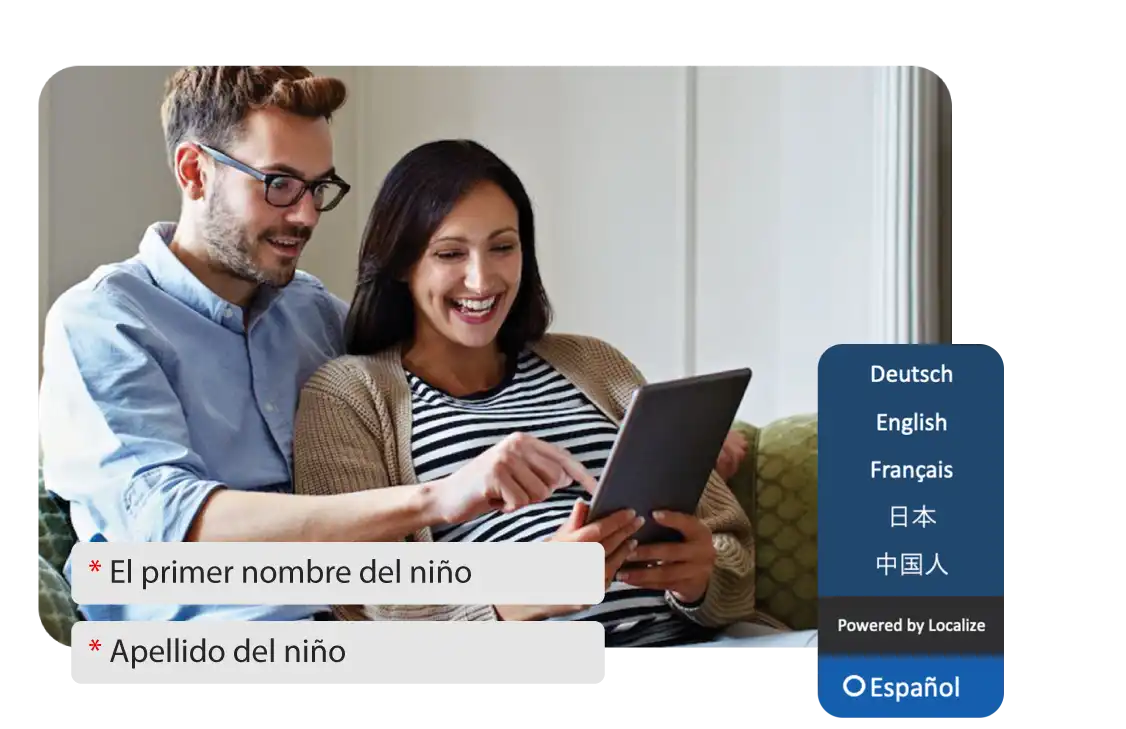 Offer daycare enrollment forms in multiple languages.
Increase conversion rates by giving parents daycare registration forms in their native language, so they fully understand the terms of care.
Offer forms in 6 languages including

English, Spanish, French, German, Japanese, and Chinese.

Stay compliant with state laws with forms that

are saved as a PDFs in English.



Build trust with your families by creating an

inclusive environment where they can read and understand the terms of care.
Why Organizations
Love Us
0
x
Higher completion rate
then paper forms
Why Parents
Love Us
0
%
Of parents don't own printers
and prefer online options
Stop chasing down missing paperwork.
Save time by eliminating the back-and-forth of collecting completed childcare enrollment forms.
Specify which form fields are required to ensure you get complete childcare enrollment packets every time.
Save parents time by pre-filling form fields with parent and child information that already exists in CRM or CRM+.
Easily review completed packets as PDFs which are saved on the family record in CRM or CRM+.
Customize up to 5 additional pages or forms like re-enrollment, waitlist, and more.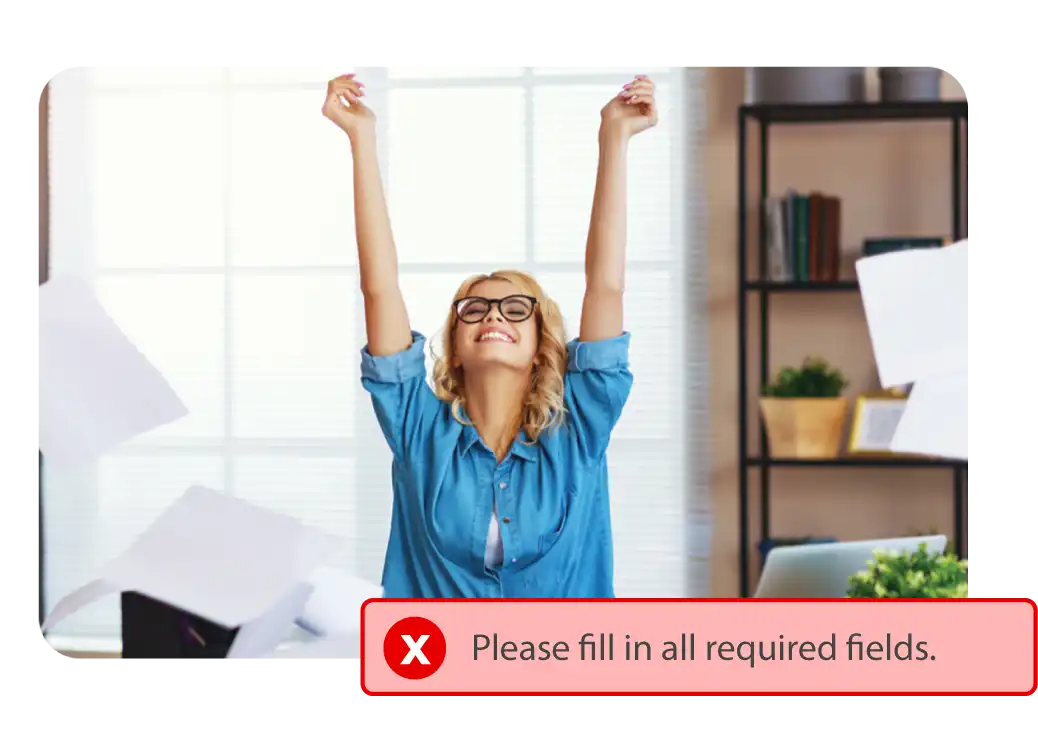 Doodle Bugs! simplifies enrollment across 17 locations with FORMS.
"We email a registration link to parents who then complete their registration forms online. Registration is convenient for families and so much easier for staff members to manage."

Median time for parents to complete forms
Higher completion rate
then paper forms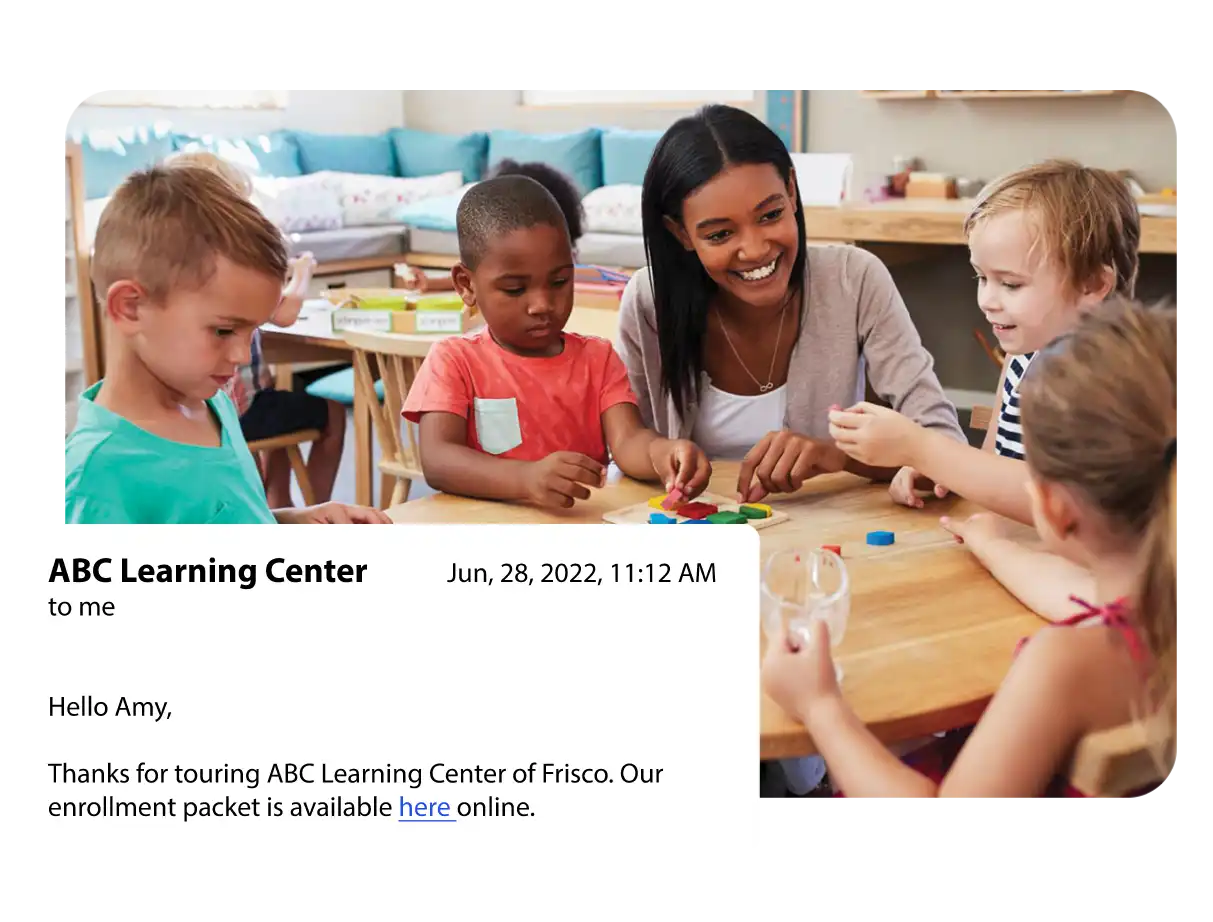 Send automated reminders.
Automate text and email reminders to ensure parents complete their forms.
Automate email and text reminders to ensure forms get completed.
Email or text a link to parents so they can easily click to complete forms online.
Monitor ongoing status to identify which families need additional reminders.
Analyze form completion data to see which follow-up tasks lead to the highest form completion rates.
Frequently Asked Questions
Childcare providers can easily collect family information, emergency contact information, consent and agreements, medical information, and necessary state forms. Staff can then access completed enrollment packets as a PDF or run a report to view all completed enrollment packets.
Staff spend time they don't have sending reminders to complete paperwork, chasing down missing papers, and manually entering information from each form. Plus, up to 40% of manual data entry is filled with errors. Not to mention, it's inconvenient for parents to print forms, fax, or drop them off. Add to that, payment for registration or waitlist fees, which is typically a manual process itself, and registering for care becomes a major burden for staff and parents.
Millennials are one of the first generations to grow up in the digital age. They use social media, texting, and their mobile devices more than any other parent demographic has in the past. In fact, Millennial parents want streamlined, digital experiences for everything from shopping and banking to childcare services. Further 42% of Millennial parents don't own a printer, making it difficult to print and complete paper enrollment packets.
With online registration forms, childcare operators can register families online, ensure forms are complete every time, automate reminders, review packets anywhere, anytime, and run a report to view all completed enrollment packets.
Contact our childcare experts at 1-866-306-1985 or get a demo to learn more.